Roswell Personal Injury Representation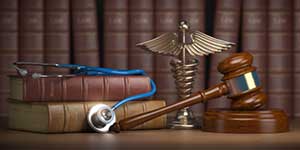 Personal injury refers to mental or physical harm that you endured. Parnall & Adams Law represents residents of Roswell and the surrounding areas and specializes in Roswell personal injury law.
Our dedicated and professional team works hard throughout the research and litigation processes to ensure you get the financial compensation you deserve.
Personal Injury Cases Roswell Personal Injury Attorneys Handle
Our Roswell personal injury law team handles all kinds of personal injury cases. This includes but is not limited to car accident settlements, civil rights violations, consumer fraud suits, and wrongful death suits. If you suffered financial loss or experienced emotional distress due to personal injury, our team at Parnall & Adams Law can provide you with the representation you need.
Car Accident Settlements
At Parnall & Adams Law, we defend those who were involved in a car accident that was not their fault. If someone hit you or your vehicle with their car, then you are entitled to settlement payments to cover the medical expenses, lost wages, and emotional distress the accident has caused. The process involved with car accident settlements is often complex, and you will want our attorneys with local experience in the Roswell area on your side.
View Car Accident Settlement Representation
Civil Rights Violations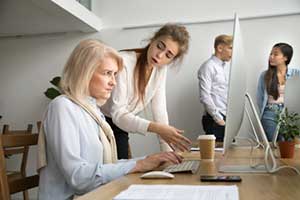 If your civil rights or liberties are infringed upon, then you are entitled to justice under the law. Roswell residents are protected through laws such as the New Mexico Human Rights Act of 1969 and the Federal Civil Rights Act of 1964, along with state and federal employment laws that protect you from discrimination in the workplace.
At Parnall & Adams Law, we represent clients that are the victims of a hate crime, discrimination in the workplace due to their race, religion or gender, threats and harm.
View Civil Rights Violation Representation
Consumer Fraud Suits
Parnall & Adams Law defends victims of consumer fraud through litigation against banks, insurance agencies, car dealerships, medical companies, and more. If you are a victim of deceptive marketing techniques that resulted in injury or financial loss, had your personal information stolen or fell victim to a "get rich quick" scheme or a phony business opportunity, then you are entitled to seek compensation for your personal injury and wage losses.
View Consumer Fraud Representation
Wrongful Death Suits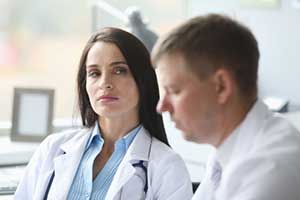 Wrongful death suits are civil claims made against a person or entity that their negligent behavior caused the death of a loved one. Wrongful death suits make the case that a reasonable person would have acted in a way that would not have resulted in the death of their loved one.
If you feel the death of someone you love was avoidable, then you may be entitled to compensation.
View Wrongful Death Representation
What To Look For In A Roswell Personal Injury Attorney
Are you looking for a Roswell personal injury attorney to represent you? If so, look no further than Parnall & Adams Law. We take pride in our local experience in Roswell and the surrounding area, and we genuinely care about seeing our local clients get the compensation they deserve.
When choosing the best Roswell personal injury attorney to represent you, consider their local reputation, ability to communicate effectively with you and others, and their compassion and integrity, in addition to the amount of experience the law firm has in your area.
Reach Out To An Experienced New Mexico Personal Injury Law Firm
If you fell victim to any of the aforementioned types of personal injury, then call our law team at Parnall & Adams today or schedule a consultation through message. You deserve justice if you were wrongfully injured, and our Roswell law team is ready to fight on your behalf to get you the compensation you deserve.
Reach out for your free consultation, and we'll guide you on the next steps: call 505-600-1417; or request a time here.
Related Personal Injury Blogs
Featured Car Accident Blogs
Featured Civil Rights Blogs
Related Consumer Fraud Blogs
Related Wrongful Death Blogs