Personal Injury Representation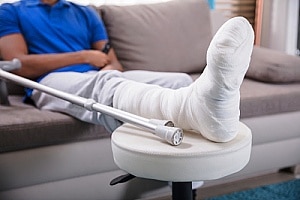 Are you a victim of a personal injury due to someone else's negligence, recklessness, or wrongdoing? If so, the personal injury attorneys at Parnall & Adams Law will advocate for you and your rights. Personal injuries not only result in physical pain, but can also contribute to emotional and financial hardships due to medical bills, loss of work, and mental stress.
We believe that offenders should be held accountable for their actions and any damages they cause. That is why our personal injury attorneys work tirelessly to help victims of negligence obtain the compensation they deserve.
Types Of Personal Injury Cases We Handle
At Parnall & Adams Law, we understand how a personal injury can affect the well-being of an entire family. We have many years of experience providing clients in New Mexico with proactive personal injury representation. While our team is made up of experienced trial attorneys, we also have the ability to help our clients settle their claims through mediation or pre-litigation negotiations. Our attorneys will work with you on your legal claim as you adjust to new changes in your life.
Some most common personal injury cases we deal with include:
Car and truck accidents
SUV rollovers
Motorcycle accidents
Boating accidents
Birth injuries
Medical malpractice
Premises liability claims
Pharmaceutical injuries
Gas and oil accidents
Accidents in the workplace
Swimming pool accidents
Dog bites
Fires, explosions, and electrocution
Construction site injuries
The Parnall & Adams Difference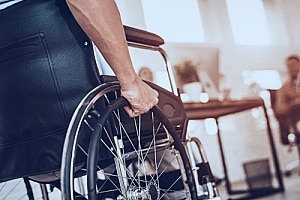 When you contact Parnall & Adams Law for professional legal services, you can expect professional and reliable advice and guidance from the very beginning. Each state has different laws pertaining to the statutes of limitations and what type of action constitutes as negligence. Our personal injury attorneys will explain your rights and the laws in New Mexico and how they may affect your case.
Thorough Explanation & Guidance
We will also walk you through the complex legal system and interpret any insurance or medical jargon you may come across. To help you make important decisions regarding your case, we will provide you with objective, knowledgeable opinions. While many personal injury cases never make it to a courtroom, we will defend you and negotiate on your behalf in court if needed. In some scenarios, court proceedings may be necessary to recover damages.
Personal Communication
Communication is also very important to us. Our attorneys will always handle your case and will never hand it off to a paralegal. We will return your calls the same day they are received. We also offer a 24-hour voicemail. You can count on us to communicate with you regarding the progress of your case every step of the way.
At Parnall & Adams Law, we put our heart and soul into every case we take on. Initial consultations are always free to determine if a case should go forward. If necessary, we will come to your home or hospital room to meet with you and go over your case for your convenience.
Personal Injury Damages We Recover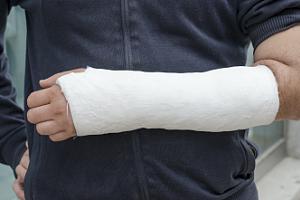 The decision whether to go to trial or to settle your case outside of the courtroom will always be your choice. Regardless of your decision, we will be able to go after a wide range of damages depending on your unique case. Some most common personal injury damages we help our clients recover include:
Medical expenses
Permanent injury or impairment
Loss of enjoyment of life
Pain and suffering
Non-medical expenses
Loss of companionship and guidance
Loss of household services
Punitive damages
We may also be able to help you recover future damages. If the injury was severe and is likely to have lasting effects, you should be compensated. Damages can include future pain and suffering, medical bills, rehabilitation costs, and loss of work, among other implications. There are many components that can affect your personal injury claim. It is important to be aware of future ramifications of your case.
Reach Out To Experienced Personal Injury Attorneys Today
Not all types of personal injuries require the assistance of a personal injury attorney. It is important to consult with a legal representative to determine if an attorney is the right choice for your unique case. You should consider hiring an attorney if you have suffered long-term or permanently disabling injuries that will keep you out of work for an extended or indefinite period of time. You should also hire an attorney if you have suffered severe injuries that result in large medical bills or a lengthy recovery period.
There may also be cases when there are multiple parties involved in the incident or when the liability is not entirely clear. When it comes to determining who is at fault for a personal injury, there may be some disputes or disagreements. A personal injury attorney can defend you and help you come to a fair resolution.
If you were involved in a vehicle accident or have sustained property damage, you may have to go through the insurance company to receive compensation for damages. However, the insurance company may refuse to pay or may throw out a low-ball offer. If the insurance company refuses to make a fair settlement offer or any offer at all, you will want to hire a personal injury attorney right away.
In New Mexico, the statute of limitations on personal injury cases is three years from the date of the accident. If you believe that you have been the victim of personal injury, it is important to act quickly and make informed decisions from the very start. To learn more about personal injury representation or for assistance with your own case, contact the experienced attorneys at Parnall & Adams Law.
Reach out for your free consultation, and we'll guide you on the next steps: call 505-600-1417; or request a time here.
Related Personal Injury Blogs