Consumer Fraud Representation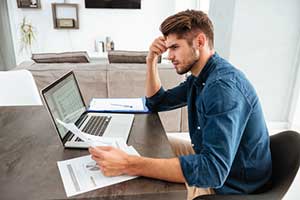 Are you a victim of consumer fraud? Have you been betrayed by deceptive and unjust business practices, causing you to suffer personal and financial losses? The consumer fraud attorneys at Parnall & Adams are here to help you in your fight against fraudulent business practices. We can assist you by collecting complaints, conducting thorough investigations, suing the organization that has done you harm, and appearing in court to advocate on your behalf.
What Is Consumer Fraud?
While there are many definitions of consumer fraud, the most general is that it is any 'illicit activity that involves deceit or trickery made against an individual purchaser or group of customers, resulting in financial loss or physical harm'. Consumer fraud can take on a variety of forms, including:
Deceptive marketing: products sold that are defective, resulting in injury, death or financial loss
False advertising: Failing to disclose need-to-know information, resulting in personal or financial injury, such as selling a home with tax liens, or failing to disclose hazardous conditions
Identity-fraud: Offenses involving stolen personal information or credit card information
Selling products with bogus certification such as diplomas or counterfeit inspection stickers on cars
Fraudulent fee statements or over-billing
"Get rich quick" schemes such as high-risk bonds, uninsured securities
Product tampering such as interference with food, medicine, or cosmetics
Phony business employment opportunities
There are a variety of reasons consumers fall victim to these schemes. Most often, consumers are simply unaware—often lacking key information about the products or services they are offered, causing them to make naive mistakes. Additionally, some victims may be experiencing personal issues (e.g., grief, loneliness). Moreover, because people naturally default to trusting people and organizations (rather than assuming everyone they meet is a liar), many people fall prey to deceptive business practices simply by being unperceptive to these events. Depression, anxiety, substance abuse, loss of income, or other challenges may impair one's ability to make rational decisions.
Federal & State Law Protection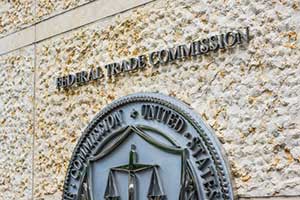 Federal and state laws offer consumer fraud protection by regulating the advertising, marketing, and sale of consumer products and services. There are also several federal agencies that work to prevent and address consumer fraud, such as the Federal Trade Commission, the U.S. Consumer Product Safety Commission, and the Consumer Financial Protection Agency. These agencies, however, do little to help individuals pursue recovery for damage due to personal consumer fraud. If you are a victim of consumer fraud and are considering pursuing litigation, working with an experienced litigation attorney can help you seek justice.
The Parnall & Adams Difference
Regardless of how you fell victim to fraud, working with a professional consumer fraud attorney is paramount to making a successful case. Our experienced attorneys can be a valuable asset in working with you to file a complaint to the Federal Trade Commission's Bureau of Consumer Protection. This is the federal body responsible for stopping unfair and deceptive business practices. They can also help you understand your unique situation (whether your case is legitimate), help you understand your rights, and help to make a case that will hold its own in a court of law.
Many New Mexicans have entrusted their fraud cases to the experienced legal team at Parnall & Adams Law. Our knowledgeable attorneys specialize in litigating against a myriad of organizations from big banks to car dealers, credit reporting agencies, and insurance companies. We are passionate about helping the victims of fraud obtain the justice they deserve. Our expansive knowledge of the intricacies of consumer fraud protection and litigation guarantee that we will come prepared to help you in your fraud case.
Speak To A Consumer Fraud Attorney Today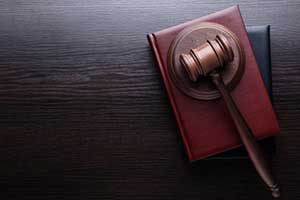 Consumer fraud litigation is a tricky process. Although consumers are protected by a number of consumer protection laws, as mentioned above, there are still many opportunities for people to be taken advantage of by unethical professionals and corporations. Working with a professional is not only a good choice—it's often the best choice.
If you live in New Mexico and suspect you may have been a victim of consumer fraud, work with the experienced attorneys at Parnall & Adams. Our legal team can assist you in determining if you are a legitimate victim of bad business practices and help hold individuals, businesses, and financial and insurance institutions accountable for their actions. Our experienced attorneys are ready to help you get the justice and financial compensation you deserve!
Reach out for your free consultation, and we'll guide you on the next steps: call 505-600-1417; or request a time here.
Related Consumer Fraud Blogs