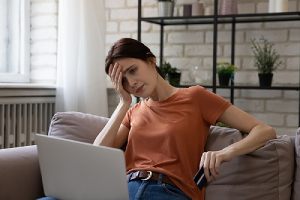 Consumer fraud occurs when an entity uses deceptive business practices that result in customers sustaining personal or financial losses. Although almost anyone can be a victim of consumer fraud, college students and senior citizens are often the targets of these types of scams.
According to the Federal Trade Commission (FTC), fraud represented the largest source of consumer anxiety in 2019, with nearly 1.7 million complaints recorded. This report also revealed that consumer fraud victims aged 80 and older had the highest median loss ($1,600), more than three times the amount for people in their 20s. It is important to know how to identify consumer fraud schemes and how to deal with them in order to avoid suffering any type of loss.
Top 7 Most Common Types Of Consumer Fraud
There are seven different types of consumer fraud you should remain vigilant about in 2020. Below is a closer look at these scams to help you better identify and prevent instances of consumer fraud.
Identity Theft
If another individual has stolen your personal information — such as your name, credit card details or Social Security number — you have been the victim of identity theft. This type of crime typically occurs through a process known as data mining, which many companies use to convert raw data into practical information. Common signs of identity theft include unexpected withdrawals from your bank accounts or bills from medical providers for procedures you did not undergo.
Credit Card Fraud
Credit or debit card fraud occurs when another person physically steals your card or somehow acquires the information on your card to make purchases or withdraw money. According to the Fair Credit Billing Act (FCBA), credit card charges must amount to more than $50 to be eligible for dispute. If your statement includes charges you don't recognize, you receive phone calls requesting credit card information, or you witness a large, unforeseen decrease in your available credit balance, you have likely been the target of credit card fraud.
COVID-19 Scams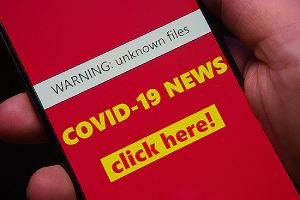 The 2020 coronavirus pandemic hasn't only led to more than 239,000 deaths in the United States and caused millions of people to lose their jobs and file for unemployment. It has also given scammers new opportunities to defraud people. Here are some red flags to watch out for regarding potential COVID-19 scams:
Receiving a phone call, text, or email informing you about a new cure or vaccine that is exclusively available from one provider;
Receiving a robocall offering financial assistance; or
Receiving a call from someone claiming to be with the Center for Disease Control (CDC) or the World Health Organization (WHO) who offers to sell access to special services or medication.
Debt Collection Fraud
Certain scammers trick people by posing as debt collectors. If you genuinely have unpaid debts, you have rights under the Fair Debt Collection Practices Act (FDCPA). Common signs of debt collection fraud include withholding information from you such as the exact amount of the debt, threats of jail time, and calls very early or late in the day (before 8am or after 9pm).
Interest Rate Reduction Robocalls
This type of scam, which is similar to credit card fraud, is relatively more recent. It takes the form of automated calls, or robocalls, that claim to guarantee a reduction in your credit card interest rate for a small fee. These types of scammers also sometimes end up committing identity theft after requesting personal information. If you receive an unsolicited call from an unknown source or are forced to pay a fee or divulge personal details before taking any other action, this is likely a credit card interest rate reduction robocall.
Lottery Fraud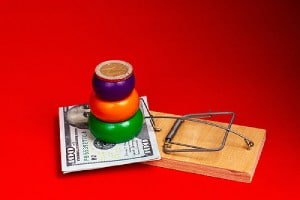 Lottery fraud occurs when you receive a phone call, text, or email notifying you that you have won a lottery or some other type of prize or sweepstakes. Common signs of fake lottery scams include requests to send money to the sweepstakes office to cover taxes or other costs, receiving a "winner" notification via bulk mail or a request that you attend a meeting before collecting your prize.
Mortgage Fraud
Mortgage fraud victims are typically distressed homeowners who are facing foreclosure or some other type of home-related financial hardship. Common signs of mortgage fraud include promises of loan modifications, unanswered questions about the loan payment or homebuying process or requests to sign documents that you did not have an opportunity to review.
In all of these cases, there are several precautions you can take to avoid suffering losses. You can freeze your bank accounts, ask for fraud protection, and avoid disclosing personal information.
Speak To An Experienced Consumer Fraud Attorney
Reach out to the professionals at Parnall & Adams Law in Albuquerque for more information on consumer fraud and how to protect yourself against these types of scams. Our team includes career civil litigators and prior federal prosecutors who know that each case is unique.
We are highly knowledgeable about federal and New Mexico state laws regarding consumer fraud and can clearly explain your rights in these situations. We have experience litigating against several types of businesses, including big banks, credit reporting agencies, and car dealers.
Call Parnall & Adams today at (505) 886-4446 or contact us online to request a consultation.