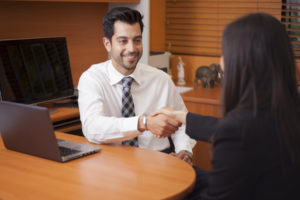 If you were recently harmed in a personal injury case (car accident, slip-and-fall, dog bite, etc.), you may have several questions about what steps you should take to improve your situation, such as how to explain your injuries to your insurance company or how much you should expect to receive in compensation. If you have decided to settle your case, however, you may have one specific concern in mind: how are personal injury settlements paid out?
Two Structures For Personal Injury Settlements
Compensation for personal injuries may be paid out in two different ways: as a single lump sum or as multiple payments issued on a periodic basis. Regardless of payout type, both are considered tax-free. The latter format of multiple payments is known as a structured settlement, and may be customized to meet a victim's needs. However, the terms cannot be altered once both sides have reached an agreement. An experienced attorney or financial advisor can help you understand whether the settlement terms offered to you are fair.
The only notable benefit of a lump-sum settlement is that it entails liquidity. This type of payout allows you to decide how you wish to invest your money. Here are the advantages of a structured settlement.
Benefits Of Structured Settlements
Although you cannot invest your money the way you want to with a structured settlement, an experienced broker can structure your annuity to address your specific needs — whether they involve finding you a new employment opportunity, taking care of a sick relative or some other goal. Here is an analysis of the other major benefits of structured settlements.
Start And End Dates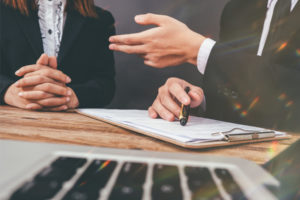 Structured settlements are often flexible in the sense that you can choose to either start receiving your payments immediately or delay them to allow for a longer accumulation period. A life-only annuity will be paid out to you for the rest of your life, while a period-certain annuity will merely pay you for the amount of time specified in the contract.
You can also negotiate three things relating to your annuity in addition to the start and end dates: payment frequency, distribution amounts, and death benefits.
Payment Frequency
You can choose to receive payments monthly, quarterly, or every six months. In some cases, you may even have the option of choosing a combination of schedules. You may choose your payment schedule based on your financial priorities.
Distributions Amounts
In addition to the payment frequency, you may also decide the amount of money you receive during each period of your settlement. For example, you can choose to receive a large sum for your first payment and then half or one-fourth of that amount for all subsequent disbursements. Again, this decision may depend on your financial situation.
Death Benefits
A death benefit is a payout to the beneficiary of a life insurance policy, pension or another similar annuity after the named insured has died. Death benefits for life insurance policies are tax-deductible and are normally disbursed as a lump-sum payment. You may only need to worry about death benefits, however, if your personal injury case involved another person and that individual died in the accident. Cases involving car and truck accidents, medical malpractice, pharmaceutical injuries, and fires and electrocution may sometimes result in a person's death.
You should also know that Section 104(a)(2) of the federal Internal Revenue Code does not include damages paid for wrongful death or physical injuries, though punitive damages are included. If you wish to sell your structured settlement, it is recommended that you speak to an attorney or financial advisor.
Contact The Expert Personal Injury Attorneys
Reach out to the experienced attorneys at Parnall & Adams Law in Albuquerque for more information on personal injury settlements and their payment structures. As career civil litigators and prior federal prosecutors, we know that every case is unique and each client has different needs. Therefore, we place a large emphasis on trust and open communication. We are also highly knowledgeable about New Mexico's laws regarding personal injury cases and know how to apply them to your case.
The team at Parnall & Adams has extensive experience dealing with many types of personal injury cases, including car and truck accidents, birth injuries, medical malpractice, dog bites, and construction site injuries. We can help you recover damages such as medical expenses, pain and suffering, and punitive damages, and guide you through the complexities of the legal system (including legal jargon) to make sure that you receive a fair settlement.
Call Parnall & Adams Law today at (505) 886-4446 or contact us online to request a consultation.