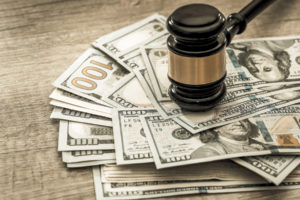 The very last thing anyone wants is to get injured in some way. The unfortunate thing is that sometimes it happens, and sometimes it's through no fault of your own. The cost of living and of healthcare in this country can put you in a pretty bad spot. So, you decide to take action and seek compensation. But you need to get enough to cover all these expenses, right?
Ways To Maximize Your Personal Injury Settlement
Those at fault for your injury will try everything possible to avoid paying out for damages. You can maximize your settlement by taking the simple steps listed below.
Retain And Preserve Evidence
As a general rule, if it isn't documented, it didn't happen. It can be difficult in the heat of the moment to remember this, but that doesn't make it less important. Photographs, eyewitness statements, police reports, torn clothing, etc. will go a long way in making your case for you. Any evidence at all is better than none, and the more evidence, the better. The goal is to prove beyond a shadow of a doubt that you were not only injured but also not at fault for how the injury was sustained.
Obtain Medical Treatment
Seek medical evaluation immediately. With the adrenaline involved in incidents like these, you may not feel pain immediately. Do not wait until you feel pain to see a medical provider. The longer you wait, the greater the chance that it could be argued that your injury occurred during an unrelated incident in between.
Medical evaluation and treatment will provide documentation of the extent of your injury or injuries. Obtain these records for evidence, as mentioned above. The physician's findings along with radiographic imaging and blood work will paint the best picture.
Be Mindful Of Your Social Media Activity
In this current period of social media scrutiny, it is more important than ever that you are careful what you share with others — litigation details even more so. It's the same concept as skipping school or calling out of work. If you do either of those things and then post something that shows you're at the mall or the gym, it will undercut your case. As you are collecting evidence, you don't want to provide any evidence to the defense that your claim isn't on the level.
Evaluate The Damages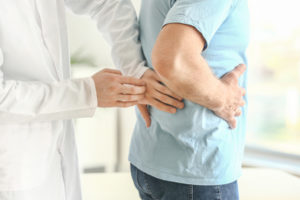 People so often think only of physical things when they think of damages. But damages are so much more broad than that. It is important to ask yourself the right questions. How has this incident affected you mentally or emotionally? What about work? Have you lost wages? Maybe even lost your job? Has this had an effect on your family? Are you getting crushed by medical bills? Will your injury require surgery? How much will that cost? Don't forget possible issues you may face in the future as a result of your injury.
All of these and more are damages you can seek compensation for. Be sure to give an accurate accounting of damages sustained. You don't want to be left at the end with more issues relating to the incident and wishing you had asked for more.
Hire An Experienced Personal Injury Attorney
Be cautious about whom you hire to represent you. The ideal attorney should have experience with personal injury cases specifically. In the same way that you would not hire a family lawyer for an immigration case, you don't want just anyone handling your personal injury case. He or she should take a personal interest, be prepared to fight on your behalf, and not accept an insufficient settlement.
The first step of hiring an attorney is the consultation. Know what questions you need to be answered going in, and make sure you get the answers you're looking for. Your life is too important to trust just anyone with.
Benefits Of Working With A Personal Injury Attorney
The last thing you need when recovering from an injury is to have to figure out how to get compensated for your injuries. That's where a personal injury attorney comes in. A true personal injury attorney will have plenty of experience representing his or her clients in the courtroom. They will know the ins and outs of the system and be able to pinpoint the best strategy for your situation.
These cases can get complicated in the amount of detail that is required to paint a picture of the extent of your injuries and subsequent damages. A personal injury attorney is capable of putting all the details together in such a way that the picture is clear. And more importantly, they will take some burden off of your shoulders. You can rest and recover knowing that you are in the capable hands of someone who has your interests in mind.
Speak To Experienced Personal Injury Attorneys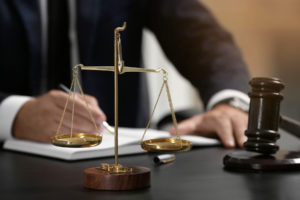 Are you ready to speak with an experienced personal injury attorney? Don't suffer in silence. Get help with your case by contacting Parnall & Adams online now!