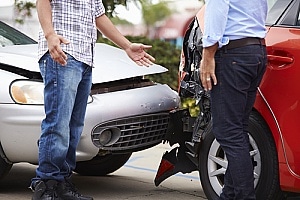 If you were injured in a car accident, it is perfectly normal to feel emotionally distraught, perhaps even traumatized. If you were at fault for the crash, other drivers involved can come out of their cars angrily screaming. Some vehicles may be wrecked and/or flipped over and have smoke coming out of them. In short, everything can seem like a total blur, especially if you are in an unfamiliar location. However, it is important not to freeze up and panic and know exactly what to do (and what not to do) in cases like these.
Steps To Take If You Are Injured In A Car Accident
Any rash decisions or failure to take certain precautions can carry severe legal consequences down the line. Below, a few things you should and should not do if you have been involved in a car accident.
Do Not Leave The Scene
Never drive away from the scene of an accident, no matter how minor it is. This can cause severe legal issues, especially in the case of a hit-and-run.
Do Not Admit Fault
You should never overtly admit you were responsible for a car accident at the scene or afterward with your insurance provider. You can be honest about what happened without explicitly saying "It was all my fault."
Call The Police
It is always a sound idea to alert the police, whether you were seriously injured. A police report can help you file a claim with your insurer, even if it is just related to any damage your vehicle sustained.
Take Pictures/Make A Record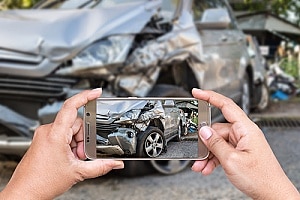 Compile an accurate description of the accident and the circumstances under which it occurred, including road and weather conditions and what the nearest intersection is. This — along with taking photos of any damaged vehicles and/or injuries — can help bolster your case if you decide to sue anyone else involved since pictures can serve as evidence. You should also make sure the accounts of all the people involved in the crash (and those of any witnesses) are accurate and consistent.
Exchange Information
Obtain the names, addresses, and phone numbers of all other motorists involved in the collision. Also take note of the makes, models, and license plate numbers of all vehicles involved. Be sure to collect information from any witnesses to the crash as well so that you and your attorney can contact them later for potential interviews.
Seek Medical Treatment
Injuries that occur in car accidents are not always immediately apparent. Sometimes, victims of a crash may not feel any pain until hours or days after the accident. Unless you were certain you were not injured, you should go to the nearest hospital or see a doctor, especially if you are experiencing back pain. If you lost consciousness for even a short amount of time after the crash, you may have sustained a concussion or other head injury, which can affect your cognitive abilities. Your spinal cord can also be severely and permanently damaged in car accidents, both minor and major.
Speak To An Experienced Personal Injury Attorney
After you have notified your insurance company about the accident, the first step to take from a legal stance is to contact and hire a personal injury attorney. An experienced lawyer who specializes in automobile accidents should be able to explain to you the type and amount of compensation you are entitled to receive based on what occurred in the crash. He or she can also ensure valuable evidence is not tampered with or destroyed. A personal injury attorney is also responsible for providing you with support during any ensuing trial, including drafting motions and discovery requests and interviewing and deposing witnesses.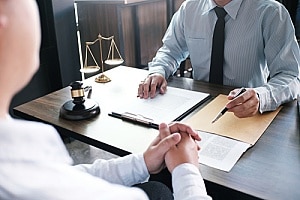 If you do not seek proper legal representation quickly, injuries that may arise later might not be covered by the person responsible for the accident due to statute of limitations. You could also risk not receiving adequate compensation for medical bills, pain and suffering, wages lost due to an inability to work, and more. Personal injury attorneys also typically work on a contingency fee basis, which means a lawyer's fees for representing any client will be deducted from the final car accident settlement in said client's case. In short, you will not be responsible for payment if your case is not successful.
Contact Parnall & Adams For More Information
Speak to the experienced car accident attorneys at Parnall & Adams Law in Albuquerque, New Mexico to learn more about whether you are entitled to certain types of compensation after being injured in a car accident. One half of Parnall & Adams is a federal prosecutor while the other is a career civil litigator.
Charles Parnall boasts extensive experience litigating against car dealers and insurance companies and has obtained favorable verdicts and decisions from both state and federal courts and arbitrators all across New Mexico.
Parnall & Adams understand that every case is unique and thus tailor their services to each individual client accordingly. For more information call 505.886.4446 or request a consultation online.