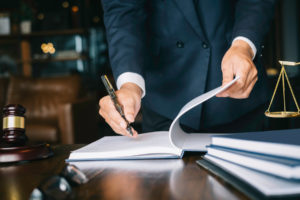 If you were recently involved in a car accident that was not your fault, you likely have several questions regarding how to prove liability and what damages you can receive compensation for, among others. If you have decided to settle your case, you may be wondering what negotiation tactics to use when speaking to the insurance company and how long your settlement will take. Below is a detailed look at factors that impact how long it may take to receive a settlement.
Average Time To Receive A Car Accident Settlement Check
Assuming you and your insurer can reach an agreement on a fair settlement relatively quickly, you can expect to receive your check in approximately four weeks. If negotiations take longer, however, your check may take up to six weeks to arrive. The amount of money involved in your case will also impact the amount of time you ultimately wait to receive your settlement check. Be sure to consult with an attorney about this subject, as no one likes to wait for a check longer than necessary.
What Happens After A Car Accident Verdict?
There are four things that typically occur after a verdict is reached following a car accident. Here is an in-depth analysis of each of these four steps.
Signing A Release Form With The Insurance Company
The first step toward receiving your settlement check involves signing a release form with your insurance company. This form officially settles your claim and also serves to indicate that you permanently waive your right to sue the other driver involved in your accident. If your accident resulted in relatively minor injuries and vehicle damages, signing a release form is generally a good idea.
Settlement Check Is Sent To The Attorney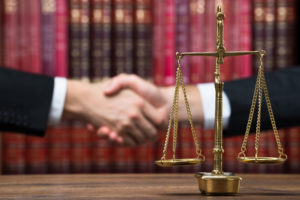 Once you have signed a release form, a check for the amount of money you agreed on will be sent to your attorney. When your car accident lawyer receives this check, you and your representation should verify that it clearly states what the compensation covers (e.g. "property damage only"). If such a phrase does not appear on the check, be sure to ask your insurance adjuster to add it.
Attorney Fees Are Deducted From The Check
The amount listed on your check should represent the balance after deducting all legal fees. The total sum of these costs frequently depends on several factors, including the severity of the injuries you sustained in your car accident. Many car accident attorneys charge what is known as a "contingency fee" when they first take on a case. This means that a lawyer will not be paid unless their client receives compensation for injuries or vehicle damages. Contingency fees normally range between 25% and 40% of the total compensation amount, with 33% being the standard.
Remaining Balance Is Sent
After all attorney fees have been deducted, your lawyer will send you the remaining balance of your compensation in the form of a check. Be sure to contact your attorney immediately if you believe there is an error concerning the amount listed on your check.
Ultimately, you should also make sure that your insurance company is not attempting to wrongly blame you for your injuries or take advantage of you in any way. Oftentimes, insurers will wait a long time to respond to you in order to develop a strong negotiation tactic, such as offering you a lower compensation amount than you deserve. An experienced car accident attorney can help guide you through discussions with your insurance company and ensure that there are no delays in the delivery of your settlement check.
Reach Out To Professional Car Accident Attorneys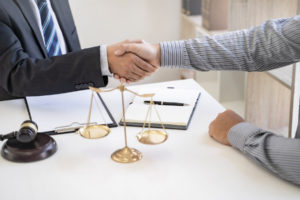 Speak to the professional attorneys at Parnall & Adams Law in Albuquerque for more information on the average amount of time it takes to receive a settlement check following a car accident. As career civil litigators and prior federal prosecutors, we understand that every case has unique circumstances. We are highly familiar with New Mexico's laws and are always dedicated to helping our clients receive just compensation.
We have years of experience dealing with car accident settlements, which we know are often confusing and overwhelming to many clients. However, we will guide you through the complexities of the legal system and help you determine liability and damages. We can help you recover damages such as medical expenses, vehicle damage, lost wages, and pain and suffering. If you were the victim in a car accident involving a driver under the influence, you may likely be entitled to greater compensation. Call Parnall & Adams Law today at (505) 886-4446 or contact us online to request a consultation.