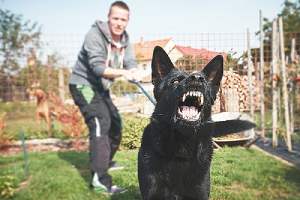 More than 4.5 million people in the U.S. are bitten by dogs each year, according to the American Veterinary Medical Association. Of these victims, about one in five will require medical attention. Dog bites can range in severity, from just a mild puncture wound that bruises and heals, to more serious bites that become red, swollen and infected. If a bite is deep, it could potentially cause permanent damage to skin and underlying tissues, nerves and even bone.
When a dog bite occurs, it is important for a victim to consider their legal options. If the dog owner was negligent in controlling their pet, the victim may be entitled to compensation for injuries and damages sustained during the attack. However, it is important to choose the right dog bite injury attorney to take on the case.
How to Choose a Dog Bite Injury Attorney
Receiving a serious bite from a dog can be a traumatic experience. Depending on the severity of the wound, the incident may result in lost wages, hefty medical bills and pain and suffering. Dog bites can happen at any time and any place, making these attacks unpredictable.
If the dog that attacked and injured a person is owned by someone who did not take the proper measures to control the animal, the dog owner may be liable for damages. To determine what legal options are available to pursue, victims of dog bites should always speak directly with an attorney about their case.
When choosing a dog bite injury attorney, there are certain abilities, characteristics and other aspects to look for.
Make Sure They are Well-Versed in Your State's Laws
Dog bite laws differ in every state, and sometimes in individual counties, cities and towns. It can be difficult to keep up with ever-evolving laws and regulations without guidance from an experienced dog bite injury attorney. For example, in New Mexico the law recognizes the "one bite" rule. This rule dictates that before the dog owner can be held liable, the dog must have at least one prior incident that involves aggression. Speak with attorneys in the area to determine if they are well-versed in dog bite law.
Determine If They Have an Extensive History with Dog Bite Lawsuits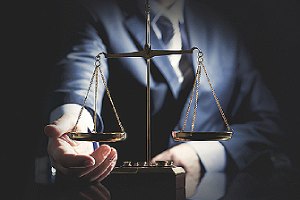 Not all injury attorneys are well-versed in dog bite cases. Due to the nature of these injuries, it is important to work with an attorney who has dealt directly with victims of dog bites to help ensure that they know the proper defense to win the case. Experienced dog bite attorneys generally know how to evaluate any damages and prove pain and suffering. They also understand that serious dog bites could lead to long-term disabilities, such as post-traumatic stress disorder, chronic depression and a fear of dogs. The right attorney will bring these serious issues to the court's attention.
Review Their Ratings & Reviews Online
Most established dog bite injury attorneys will have an online presence, such as a website or social media account. There may be a list of testimonials directly on the practice's website, or past client reviews on sites such as Yelp. Reading through ratings and reviews from past clients can provide great insight as to whether an attorney provides good customer service, is well-versed in dog bite law and has been successful in past cases. Also see if the attorney is a member of their state's top organizations, as well as federal groups like the American Association for Justice.
Ask What Their Policy Is with Working on a Contingency Basis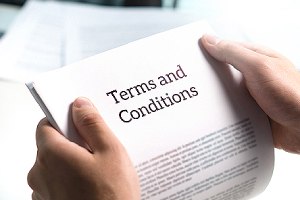 One of the biggest concerns that a dog bite victim has after suffering from an injury is how they will pay for legal counsel. Attorneys offer a wide range of payment options but if money is an issue, it is best to look for a dog bite injury attorney that is willing to work on a contingency basis. What this means is that the attorney will provide the victim with a free consultation to discuss the case and the likelihood of a successful lawsuit. If the case is strong, the attorney may agree to work on a contingency basis in which no money exchanges hands unless there is a recovery.
Reach Out to the Professional Albuquerque Personal Injury Attorneys
Victims often struggle to choose the right attorney to represent their interest in personal injury case matters. From experience and positive references, it is important to look at all aspects of an attorney's past history with clients and overall knowledge of dog bite law in the state. Speaking with an attorney during a consultation can provide a clearer picture as to whether that person is right for the particular case. For more information about how to select a dog bite injury attorney or to speak with a professional Albuquerque personal injury attorney, reach out to Parnall and Adams Law today.