Accidents can occur almost anytime and anywhere if adequate precautions, protections, and safety measures are not taken. If you suffer any harm as a result of an accident due to negligence, you may be able to file a personal injury claim. Personal injury cases relate to tort law, which deals with civil wrongs that exclude contractual disputes. So, what are the steps in a personal injury lawsuit?
Steps During A Personal Injury Lawsuit
A personal injury lawsuit is a complex process that includes multiple steps, the first of which involves finding an experienced personal injury attorney. Here are the seven steps to follow when filing a personal injury lawsuit.
Hiring & Consulting With A Personal Injury Attorney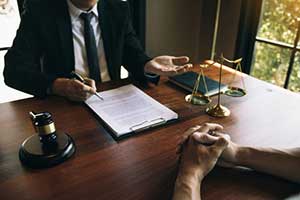 After you have been involved in an accident, you should immediately hire and consult with a reputable attorney and describe to him/her the exact circumstances of your case. The important details you should discuss include:
Whether there was clear negligence from a third-party entity
The severity and degree of your injuries
Whether there is a defendant you can obtain compensation from
Your medical expenses and legal options
These specific circumstances can often vary depending on how or why the personal injury was sustained (e.g., slip-and-fall, car accident, animal bite, medical malpractice, defamation).
Thorough Investigation Of The Case
Your attorney should always independently and extensively investigate your case. This means examining police reports, witness testimonies, photo and video evidence of the accident, and collecting medical bills and records.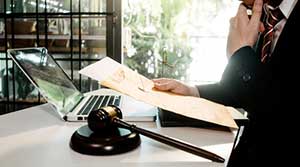 It is also your attorney's responsibility to analyze the defendant's potential defenses and make determinations regarding liability. Make sure that your attorney also regularly checks in with you and informs you of any new developments in your case.
Demand Letter
A demand letter serves as a way to explain your case, which includes liability and damages (injuries, pain and suffering, lost wages, medical bills, etc.). The opposing party (individual, company, etc.) will typically review the letter and then either accept the demand for settlement, reject it, or make a counteroffer.
Therefore, it's important to devote significant time and care toward writing a demand letter. Sometimes, a full demand package may include photos, videos, and other documentation relevant to the case.
Filing Of A Lawsuit
Once you and your attorney have submitted a demand letter, you are ready to file your personal injury lawsuit. Regardless of the unique circumstances of your case, your representation should be able to assist you in seeking some form of compensation.
Certain personal injury cases also carry statutes of limitations, which are time limits for filing the corresponding lawsuit (six months, one year, etc.). Therefore, be sure to know what the laws on statute of limitations in your state are.
The Discovery Phase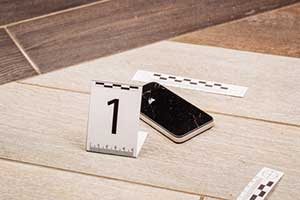 Before a trial begins, the opposing parties in a case use the discovery phase to formally collect additional evidence from each other and thus determine if there are any notable inconsistencies. In certain cases, subpoenas may be issued during discovery.
Discovery is intended to prevent what is known as "trial by ambush," which occurs when one party obtains last-minute key information just before the trial and completely blindsides the other party, who cannot respond with their own evidence.
Mediation
Mediation is an informal process during which both sides seek to reach some type of agreement. The individual who acts as a mediator is typically a judge or another litigation expert. If mediation is successful, a trial can be avoided.
Trial & Potential Appeal
If your case eventually comes to a trial, a jury will examine all the facts, decide who is at fault, and potentially award damages. Depending on your particular case, the trial can last either a few weeks or several months.
Speak To An Experienced Personal Injury Law Firm
Reach out to the experienced personal injury attorneys at Parnall & Adams Law in Albuquerque, New Mexico, for more information on how to file a personal injury lawsuit. As a prior federal prosecutor and a career civil litigator, we know that each case is unique. Therefore, we place a large emphasis on clear and effective communication with our clients.
We have experience dealing with many types of personal injury cases, including vehicle accidents, medical malpractice, premises liability claims, swimming pool accidents, dog bites, and construction site injuries. Every state has different laws regarding the statute of limitations for personal injuries and what kinds of actions are considered negligent.
We will always walk you through any technical jargon or any other complexities of the legal system. We can also help you recover damages such as medical expenses, pain and suffering, loss of household services, and punitive damages. Call Parnall & Adams today at 505.886.4446 or request a consultation online or to learn more about our personal injury services.