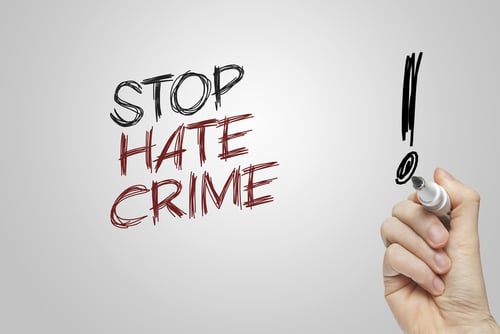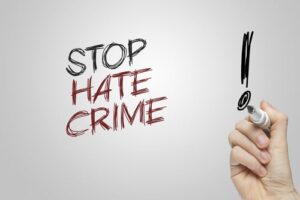 A hate crime is any crime that is committed based on bias against the real or perceived race, ethnicity, color, religion, disability status, sexual orientation, gender or gender identity of the victim. Because hate crimes have a broader effect than most other kinds of crime, affecting families and larger communities or groups of people, hate crimes are prosecuted more aggressively than other types of crime. In New Mexico, NM Stat § 31-18B-3 (2019) allows for increasing the basic sentence of imprisonment by one year for noncapital felonies that were motivated by hate beyond a reasonable doubt.
According to the most recent data published by the FBI, there were 7,120 hate crime incidents involving 8,496 offenses in 2018. However, it is also important to note that hate crimes are notoriously underreported. This is because hate crime data reporting is not mandatory; all local, county, state, tribal and federal law enforcement agencies that provide the FBI with hate crime statistics through the Uniform Crime Reporting Program do so voluntarily.
Hate Incidents vs. Hate Crimes
The distinction between a hate crime and a hate incident comes down to the criminality of the action. Actions that are motivated by prejudice but are not criminal, and do not involve violence, threats or property damage are classified as hate incidents (sometimes referred to as bias incidents) instead of hate crimes. Even though a hate incident may not be prosecutable, many jurisdictions encourage the reporting of hate incidents.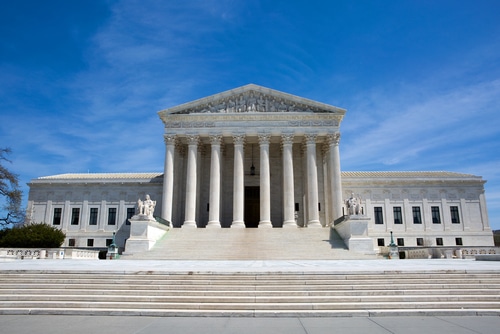 It is also important to note that hate speech is largely considered to be protected speech under the First Amendment, with the U.S. Supreme Court repeatedly ruling that hate speech is legally protected speech and not regulated. While hate speech itself may not constitute a hate crime, the presence of hate speech alongside a crime is one of the most valuable pieces of evidence used to prove that the crime was motivated by prejudice or bias and is eligible to be prosecuted as a hate crime.
Common Examples Of Hate Incidents
Graffiti
Verbal abuse
Distribution of hate group literature
Common Examples Of Hate Crimes
The majority of hate crimes that took place in 2018 were motivated by a race/ethnicity/ancestry bias, with 57.5 percent of hate crimes motivated by these factors. Of those racially motivated crimes, nearly half (46.9 percent) were committed against Black or African American victims. The second most common category of hate crimes were hate crimes committed because of religious bias, with 57.8 percent of those cases being attributed to anti-Jewish bias. Some most common types of hate crimes are:
Intimidation (30.1 percent)
Simple Assault (22.3 percent)
Destruction/Damage/Vandalism (22.1 percent)
Aggravated Assault (12.1 percent)
What To Do If You Are A Victim Of A Hate Crime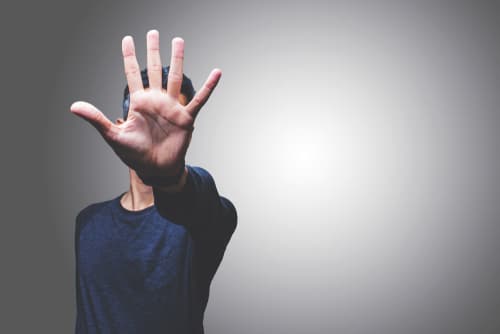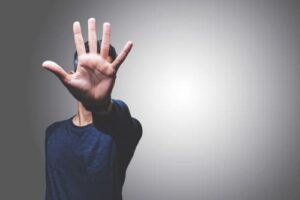 Call 911 If Needed
First ensure your own safety and well-being — immediately call 911 if you believe you are still in danger or if you need medical attention.
Document The Incident
Document everything you can remember about the incident, including threats or bias-motivated comments made by the perpetrator(s), and anything that could help to identify the perpetrator(s), including their gender, age, height, race, weight, clothes or any unique characteristics.
File A Police Report
File a report with the police, or with your local FBI field office if you feel your local authorities are biased, compromised or not putting sufficient effort into your case.
Contact An Attorney
Reach out to a civil rights attorney that has experience working with individuals who have been victims of hate crimes. They will help fight for financial compensation and justice.
Seek Out Support
Lean on trusted family and friends, and/or reach out to support groups during this difficult time. Understand the incident was not your fault.
Speak To Experienced Civil Rights Attorneys
If you believe that you are the victim of a hate crime, seek the guidance of a professional personal injury attorney like the ones at Parnall & Adams Law. An experienced attorney can help you navigate the complex court system and ensure that you have all the right documents and meet important deadlines. We can also help you develop your case and can tell you the likelihood of success if your case should ever go to court.
There are countless benefits that come with hiring a personal injury attorney to assist you with your case. First, an attorney will have the extensive knowledge needed to move through the court system quickly to get you the compensation that you deserve as soon as possible. Attorneys who practice civil rights often specialize in this area and have worked with countless clients, giving them extensive on-the-job experience. This is the type of knowledge that you cannot often get on your own.
A civil rights attorney can also help you negotiate a fair settlement and bring resolution to your case. For more information about your potential claim, contact the attorneys at Parnall & Adams Law.