If you have ever been hurt physically or psychologically because of someone else's negligent behavior, you were likely the victim of a personal injury. Thankfully, personal injury attorneys can help you in cases like these. These litigators specialize in tort law, which deals with civil or private injuries caused by either intentional action or carelessness.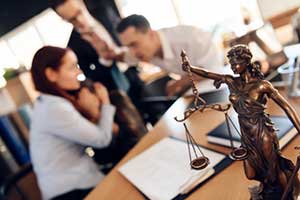 You need proper legal representation when appearing in court for a personal injury case. Attorneys who specialize in these types of cases can help you collect evidence, prepare arguments, help you receive compensation for any losses you may have sustained — including loss of income due to an inability to work — and protect you from being taken advantage of by insurance companies or the legal system. They can also help you recoup attorney's fees and other legal costs.
Duties Of A Personal Injury Attorney
Personal injury attorneys tackle cases from inception to the appeal phase. They begin by investigating claims and evaluating possible clients to determine if they can legally make a personal injury claim. After gathering evidence to determine how a given accident occurred, formulating arguments, and researching case law, personal injury attorneys typically draft pleadings, motions, and requests for discovery, in addition to questioning witnesses. Both prior to and throughout the ensuing trial, personal injury attorneys provide counsel to plaintiffs on how to confront obstacles in the legal system and arguments presented by their opponent (defendant).
Given that personal injury cases are often complicated, attorneys typically specialize in certain kinds of niche cases. For instance, a medical malpractice attorney may specialize in breech births, while one who deals with automobile accidents might boast a specialty in ATV rollover incidents. A third type of attorney who specializes in negligent security likely has experience litigating cases involving robberies or sexual assault.
Risks Of Not Hiring A Personal Injury Attorney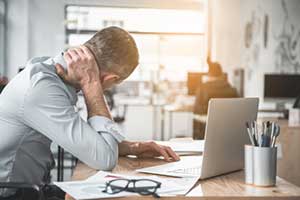 There are several consequences you might face for choosing not to enlist the services of a personal injury attorney. First, you may not be nearly as well-informed about how to build your case as an experienced litigator is. Second, without such representation, you would have to resolve your case through a court yourself, a process that is often long because the said court may take longer to establish whether you even have a case. Having police review your medical records can also be a long process.
You may also not receive compensation for any losses or damages such as medical expenses or a lower settlement if you don't hire a personal injury attorney. In fact, you may have to end up paying hefty legal bills if you lose your case and don't have any kind of representation. If you do hire an attorney and you don't win your case, however, you don't have to pay them, as personal injury attorneys typically work on a contingency fee (equal to approximately 33%, according to alllaw.com) basis.
Examples Of Personal Injury Cases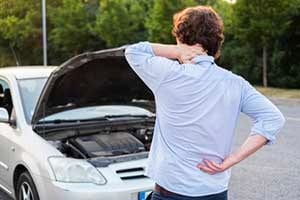 A common example of a personal injury is a car accident in which the other driver caused you severe physical pain. Among the personal injury damages, you can claim in this case are medical bills and out-of-pocket expenses. However, in order to get a fair settlement, you must prove that the other driver was at fault (liable) for the accident, that you sustained injuries, and you must demonstrate the cost of your medical care, related expenses, and pain and suffering.
Other examples of personal injury cases include aviation and boating accidents, burn injuries, construction accidents, slip and falls, defective products, nursing home abuse, wrongful death and medical malpractice.
If you have personal injury protection (PIP) or medical coverage, you can often submit a claim to your own insurance company. Filing a claim with the other driver's insurance company is more difficult, as their priority is defending their own customers.
Reach Out To The Experienced Personal Injury Attorneys
Speak to the experienced personal injury attorneys at Parnall & Adams Law in Albuquerque, New Mexico to learn more about your case if you were recently the victim of a personal injury. Parnall & Adams provides free consultations for any victims of injuries, fraud, or crime.
Charles Parnall is an Honor Roll graduate of the University of New Mexico School of Law, has extensive experience litigating against credit reporting agencies, big banks, car dealers, and insurance companies in both state and federal courts.
David Adams is a former Assistant U.S. Attorney who prosecuted major violent crimes against women and indigenous groups in New Mexico. Before that, Adams worked in civil and criminal law. He is a member of the Sault St. Marie Tribe of Chippewa Indians in Michigan.
Contact Parnall & Adams today by phone at 505.886.4446 or request a consultation online.