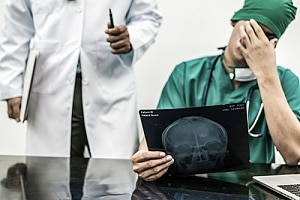 When a doctor, hospital or other health care professional causes an injury to a patient because of their negligent action or omission, you may have a case for medical malpractice. Errors in the diagnosis, treatment, aftercare and health management are the result of this negligence. You should know what is the statute of limitations on medical malpractice and take action quickly.
Factors Affecting The Statute Of Limitations On Medical Malpractice
These types of cases are notoriously complicated due to the medical and legal issues that often are part of these cases. It is up to the injured patient (plaintiff and their legal representative) to follow the unique procedural rules that are involved with these cases. The information outlined is tailored specifically to New Mexico medical malpractice laws, and provides the answer on the statute of limitations on medical malpractice.
Substandard Care
One of the main characteristics of a medical malpractice claim is that the injured patient did not receive the care that is standard in that situation. The recognition that acceptable medical treatment must be provided by health care professionals is what's known as standard care. It's the expectation that patients should reasonably have regarding the care they will receive from healthcare professionals involved in their care. When this standard is not met, injury or death can occur, leading to a medical malpractice suit.
Discovering an Issue
Before you can file a medical malpractice suit, you are required to have your claim reviewed by a qualified panel. This is outlined in New Mexico Statutes Annotated section 41-5-15 which states "No malpractice action may be filed in any court against a qualifying health care provider before the application is made to the medical review committee and its decision is rendered." This review must occur before you reach the filing deadline for a medical malpractice lawsuit.
State Law and Filing Deadline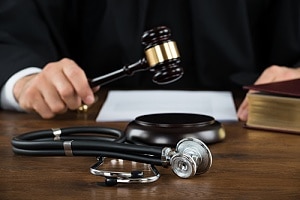 To file a medical malpractice lawsuit you must do so within the strict time limit that's imposed by the law. You can find this statute of limitations in the New Mexico Statutes Annotated section 41-5-13, which states: "No claim for malpractice may be brought against a health care provider unless filed within three years after the date that the act of malpractice occurred."
There is one exception to this time limit in cases that involve harm to a child. "A minor under the full age of six years shall have until his ninth birthday in which to file". An example of this scenario would be when a medical error occurred with a newborn. These types of birth-related medical malpractice cases would allow the parent on the behalf of the child (generally the case) to file a suit in the passing of almost nine years.
Once the deadline has passed, your chances of being able to file a lawsuit successfully are unlikely. The party you are trying to sue, whether the doctor or facility, will almost certainly file a motion to dismiss the case. The court will likely grant the motion meaning the end of your lawsuit.
NM Review Commission and Cap
The New Mexico Medical Review Commission will review the patient's application which must contain:
Authorization to review and obtain the medical records of the patient
The patient's care details which include dates of treatment, involved providers, and what the response or inaction that allegedly happened that lead to malpractice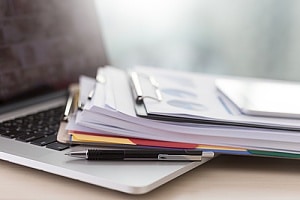 Within 60 days of receiving the application, a hearing is held before the medical review panel. During this hearing, each side will make introductory statements, submit documents and other evidence, and allow for witness testimonies. The panel will reach their decision by determining the answer to two questions:
Is there "substantial evidence" that medical malpractice occurred?
Is there a "reasonable medical probability" that the patient was injured by the malpractice?
If the panel decides that malpractice occurred, the reported findings can't be used in the court case. However, the panel will "cooperate fully with the patient" to help the patient in their preparation by finding and hiring a medical expert witness physician.
There is also a cap to the amount of compensation that a plaintiff may collect if successful in a medical malpractice lawsuit. New Mexico's cap is set at $600,000 which excludes compensation for "medical care and related benefits", according to New Mexico Statutes Annotated § 41-5-6.
This means the cap does not apply to compensation that is categorized as ongoing care. Ongoing care is future care that is a result of the medical malpractice. Ongoing medical care that's needed in the future is paid out "as expenses are incurred."
The limit does account for lost income and the reduced ability to earn a living, as well as non-economic damages such as the patient's pain and suffering. The health care provider's liability is also capped at $200,000. Amounts that go above that are paid through a state compensation fund designed for patients injured by medical malpractice.
Consult With Experts at Parnall & Adams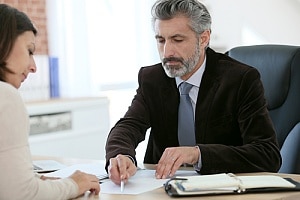 Medical malpractice lawsuits are complicated and challenging. State laws will vary and you need an expert to guide you through the legal system. Talk to our experienced team of attorneys at Parnall & Adams if you believe you have a credible claim to discuss. We will help you to figure out the statute of limitations on medical malpractice, and work with you each step of the way. We offer a free consultation so you can see the benefits of working with our team. Call Parnall & Adams today at (505) 886-4446 to get the ball rolling.