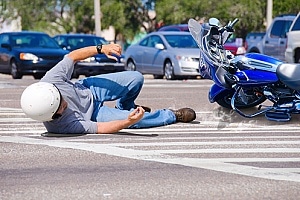 If you have been involved in a motorcycle accident, it is perfectly normal to feel emotionally distraught, regardless of whether you sustained any injuries. However, it is important to know what to do and what not to do after such an incident to protect yourself or to potentially sue the other person involved if you believe they caused the accident.
Steps To Take After Being Involved In A Motorcycle Accident
Here are six steps to take after a motorcycle accident, and what actions to engage in from a legal standpoint.
Collect Contact Information
As much as you might be traumatized from being involved in a motorcycle accident, do not immediately leave the scene. Instead, make sure everyone is safely out of the road and exchange contact information with anybody else involved. Among the information, you should collect are names, addresses, phone numbers, insurance details, and driver's license and plate numbers. Be sure to take photos of all damaged vehicles, mark down the make and model of the motorcycle, and write a description of the accident.
Alert Authorities & Seek Medical Attention
You should always call 911 so that police can arrive at the scene of the accident as quickly as possible, especially if you or anybody else is seriously injured. In this case, be sure to seek medical treatment immediately. If there is extensive property damage ($500 or more, according to Riderz Law), you should file a police report.
It is also important to note the names and badge numbers of any police officers who respond to the accident. This information will all be included in the records of the incident and help your lawyer follow up with any details relevant to your claim.
Make An Assessment Of Your Surroundings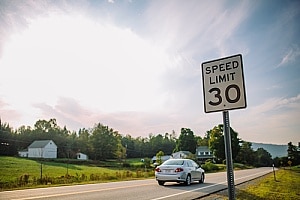 Note the date, time, and exact location of the accident, and describe the circumstances under which it happened. These circumstances include speed limits, road and weather conditions, and the nearest intersection and mile marker. Take any photographs you can after the accident.
Speak To Witnesses
In any accident or legal situation, it is always crucial to interview eyewitnesses. Record their accounts of the accident on your phone or by writing it down on paper, although the former is preferable. Then, gather all of these witnesses' contact information so that you and your attorney can interview them later if necessary to corroborate any details or to verify that all descriptions of the incident are consistent.
Never Admit Fault
It is typically instinctive for at least one party in an accident to apologize, although you should never admit to being at fault even if you believe you are. This is because the exact cause of the accident may not be completely clear until much later (it can sometimes take hours or days to fully remember all the details), so there is no point in confessing to being responsible for something if it is just going to turn out that it was not, in fact, your fault. Always be mindful of what you say at the scene, as your statements can have severe legal consequences further down the line.
Notify Your Insurance Company
Be sure to alert your insurance company as soon as possible about the motorcycle accident and give them any information you have regarding it, including the names of the people involved and those of any witnesses.
Contact A Personal Injury Attorney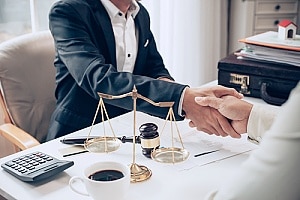 After you take all of these precautions, the next step is to hire a personal injury attorney who specializes in motorcycle accidents. If you do not do this quickly, the main consequence could be that the person at fault for the accident may not be able to cover any injuries that may arise later due to the statute of limitations. In addition to not receiving financial compensation for medical bills or pain and suffering, you could also risk not being compensated for lost wages due to an inability to work if you do not hire legal representation. Contacting an experienced personal injury lawyer can help you determine if you are entitled to such compensation.
Speak To Experienced Personal Injury Attorneys
Speak to the experienced personal injury attorneys at Parnall & Adams Law in Albuquerque, New Mexico for more information about how to deal with a motorcycle accident, including whether you can sue anybody else involved for negligence.
Charles Parnall has extensive experience litigating against insurance companies and helping injured clients throughout New Mexico. He has obtained favorable decisions and verdicts from both state and federal courts.
Parnall & Adams offer free consultations and know how to tailor each case to its victims' unique needs. Call us today at 505.600.1417 or contact us online for more information.