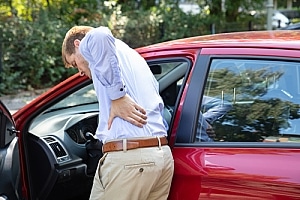 If you have recently started to suffer from back pain after a car accident, there are several steps you should take to recover and ensure you are properly compensated for any pain and damages. In some cases, back pain may not appear until several days or weeks after an accident.
It's important for you to treat your back pain as soon as it occurs, otherwise your injury could worsen with time. Additionally, be sure to speak with a personal injury attorney immediately after a car accident, so that you can get the necessary help to recover medical expenses and other compensation that you are entitled to.
What To Do When Experiencing Back Pain After A Car Accident
Here are five crucial steps to take upon feeling back pain following an accident:
Seek Medical Attention Right Away
Even if your back pain isn't severe, it's still important for you to see your primary care physician or any other doctor in order to be properly diagnosed. Given that back pain is difficult to diagnose and even harder to remedy, you should immediately get medical treatment for any pain or discomfort you feel to determine the nature and severity of your injuries.
Speak To A Qualified Personal Injury Attorney
An experienced personal injury lawyer who specializes in automobile accidents should be able to assess your case and help you obtain adequate compensation for the pain and damages you suffered. They can help you get compensation for property damage, loss of wages due to an inability to work, pain and suffering, loss of companionship, and other types of damages. It's important that you keep receipts, medical bills, and other records, as your attorney will use this information to determine the amount of compensation you are entitled to.
Consider Being Treated By A Chiropractor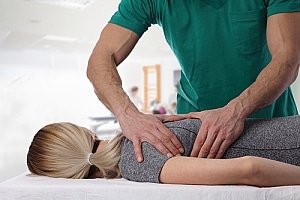 An experienced chiropractor is often capable of alleviating your pain without painful surgery or expensive painkillers and other medications. Seeing a chiropractor can also help speed up your recovery process, decrease degeneration of joints and connective tissues, and improve your sleep, among other benefits. A chiropractor can also give you a more detailed explanation of your back injuries than a general medical practitioner can.
Don't Agree To Anything
Don't agree to anything with an insurance company until all your injuries have been completely assessed or treated by a doctor or other medical professional. If you sign a medical release, this could lead to a significantly smaller amount of compensation for any injuries or damages you sustained. You should usually wait until you have attained the maximum level of improvement for your injuries before you reach any kind of settlement with an insurance company.
Keep Documentation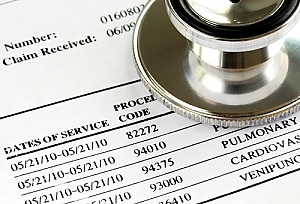 Keep and retain documentation of all your medical expenses. Receipts and other similar records will allow your personal injury attorney to get a better estimate of how much you can receive in compensation. If the other driver involved in the accident was clearly at fault because of their negligence, his/her insurance company will be, in most cases, ultimately responsible for any medical costs. Records of medical expenses are especially important if your case ends up going to trial.
Speak To An Experienced Personal Injury Attorney
Speak to the experienced personal injury attorneys at Parnall & Adams Law in Albuquerque to learn more about what to do if you experience back pain after a car accident. Parnall and Adams — a career civil litigator and a former federal prosecutor — are highly knowledgeable about New Mexico state laws, including what constitutes negligence and the statute of limitations on personal injury cases, and will be able to explain to you how they apply to your specific case. Among the types of cases, they have dealt with are car and truck accidents, motorcycle accidents, and SUV rollovers.
Parnall and Adams will also guide you through the complex legal system and explain to you any sophisticated medical, legal, or insurance terms you may encounter during the process. They will also handle your cases directly and in person and never hand them off to a paralegal. Parnall and Adams offer a 24-hour voicemail and will return your calls on the same day they are received.
The types of personal injury damages Parnall and Adams can help you recover include medical expenses, permanent injury or impairment, loss of enjoyment of life, pain and suffering, loss of companionship and guidance, loss of household services, and punitive damages. They will also always let you decide whether you wish to go to trial or settle your case outside the courtroom. For questions or to schedule a consultation, contact Parnall and Adams today.