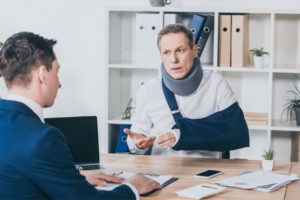 If you have been involved in a car accident, you may be feeling anxious and perhaps even traumatized, especially if you sustained injuries as a result of the crash. You may also have several questions about your situation, including "Should I hire an attorney?" The answer to this question depends on multiple factors tied to the fallout of your accident.
When To Consider Hiring A Car Accident Attorney
In certain situations, you may benefit from acquiring legal assistance after a car accident. Many lawyers offer free initial consultations, and a personal injury attorney who specializes in car accidents can help you if any of the following circumstances apply to your case.
Your Injuries Are Serious
The more severe your injuries are, the more money your case may be worth. If you were seriously harmed in the accident, your insurance company may attempt to minimize your settlement. It's important to note that an injury does not need to be treated with surgery or other emergency care in order to be considered "severe." For example, joint lesions and broken bones are typically deemed serious injuries.
You Are Unsure About The Severity Of Your Injuries
Certain injuries, such as back and neck pain, are seldom apparent immediately after an automobile accident. If you begin to experience such pain in the days following your accident and do not feel that you are getting better, it may be wise to contact an attorney. A lawyer can help you find the correct specialist for your injury and assist you with the process of negotiating with the insurance company.
You Are Concerned About The Cost Of Treatment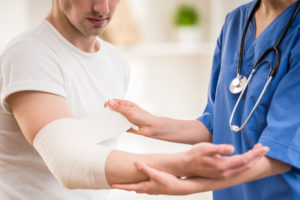 If you are concerned over how to afford medical treatment, this is generally an indication that your insurer is offering you a very low sum as compensation for your injuries. An attorney can help ensure that you receive treatment promptly without needing to pay for it until you receive your insurance settlement.
Your Insurance Company Blames You
Perhaps the only thing worse than your insurance company not taking your injuries seriously is the insurer wrongly blaming you. For example, the insurance company may assert that you did not report your injuries quickly enough or that you did not seek treatment soon enough. These are often tactics insurance companies use to ensure they pay the lowest sum possible.
If your insurance company is attempting to take advantage of you, or if you were forced to take time off from work due to your injuries, you should consider hiring an attorney.
Car Accident Cases That Typically Don't Require Attorneys
Certain types of car accidents don't justify hiring an attorney. You will likely not need legal assistance if:
Your injuries led to minor pain and discomfort (e.g. mild whiplash).
You do not need to see a specialist or receive costly treatment for your injuries.
You have completely recovered from your injuries following sessions with a chiropractor.
In these cases, the amount you ultimately recover will likely be so negligible that enlisting legal representation would not be financially beneficial. However, if you underwent physical therapy or received an epidural or other form of special treatment, you could potentially receive thousands of dollars in compensation and would benefit substantially from hiring an attorney.
Regardless of the nature of your injuries, be sure to explain all the details regarding your accident to your attorney and collect all relevant information about the circumstances of the incident. The more information you provide to your lawyer, the more they will be able to assist you.
Speak With The Experienced Car Accident Attorneys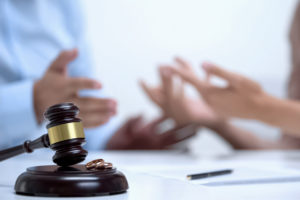 Reach out to the experienced personal injury attorneys at Parnall & Adams Law in Albuquerque for more information on seeking legal assistance after a car accident.
Our team consists of a career civil litigator and a prior federal prosecutor. We are highly familiar with New Mexico's laws regarding personal injuries and understand that each case is unique. Therefore, we always place a large emphasis on trust and open communication.
If you have sustained injuries in a car accident, we can help ensure that you receive the compensation you deserve. We can help you recover both economic damages (medical expenses, vehicle damage, lost wages) and non-economic damages (costs of pain and suffering, disfigurement, and emotional distress). If you are seeking a settlement, we can review your offer within just 24 hours of initial contact, although you will need to send us all medical bills, records, and police reports in order for us to assist you effectively.
Call Parnall & Adams Law today at (505) 886-4446 or contact us online to request a consultation.