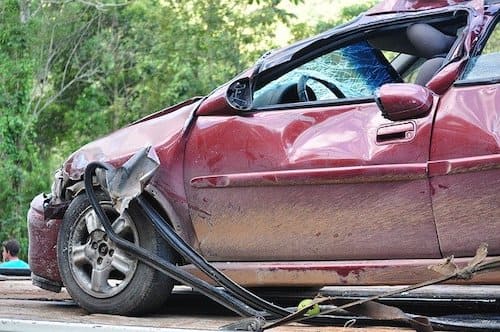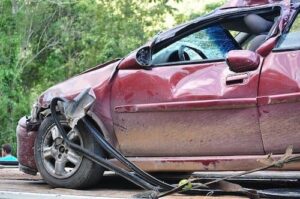 Typically, when you're in an accident and the other driver is found to be at fault, a claim against their auto insurance would be used to pay for damages from the accident. But if the at-fault party does not have insurance, what then?
What Is Uninsured Motorist Insurance?
Uninsured motorist coverage is an insurance policy that helps pay for your costs if you're hit by an uninsured driver. Coverage varies from state to state, but in states where it is available, uninsured motorist insurance can help you to cover financial damages to your person or vehicle.
Uninsured motorist coverage should not be confused with Personal Injury Protection coverage, which is a different type of auto insurance coverage. In states where it is available, Personal Injury Protection covers your medical costs after an accident, no matter which driver is at fault for the accident. In cases where you are hit by an uninsured driver and also have Personal Injury Protection coverage, uninsured motorist coverage would kick in after you meet your Personal Injury Protection limits.
What Are the Risks Of Not Having Uninsured Motorist Coverage?
Although some form of auto insurance is mandatory in most states, there are still many drivers sharing your streets who do not have insurance for one reason or another. If you get hit by an uninsured driver and you don't have uninsured motorist insurance, you could end up being stuck with the cost for any damages to your vehicle or any hospital bills if you are injured.
How Uninsured Motorist Insurance Protects You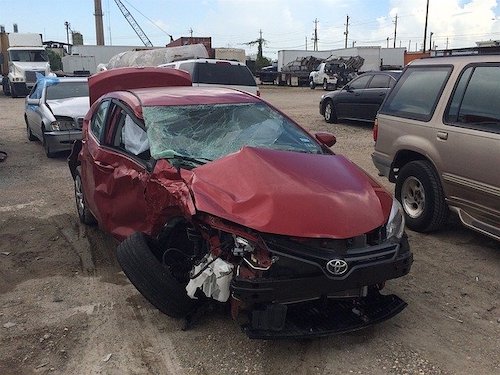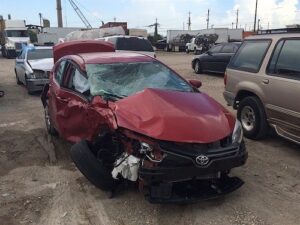 Uninsured motorist coverage includes two different types of coverage: property damage and bodily damage.
Property Damage
Uninsured motorist property damage coverage pays repair costs to your vehicle when it is damaged by an uninsured driver. Not all states offer property damage coverage.
Bodily Damage
Uninsured motorist bodily injury coverage pays for medical expenses when you are injured by an uninsured driver. Depending on which state you live in, coverage may also include family members who drive your car, or passengers in your vehicle.
Is Uninsured Motorist Insurance Required by Law?
Not all states require some form of uninsured motorist insurance, but many do. Laws differ from state to state. Connecticut, DC, Illinois, Kansas, Maine, Maryland, Massachusetts, Minnesota, Missouri, Nebraska, New Hampshire, New York, North Carolina, North Dakota, Oregon, Rhode Island, South Carolina, South Dakota, Vermont, Virginia, West Virginia and Wisconsin all require bodily injury coverage.
DC, Maryland, New Hampshire, North Carolina, Rhode Island, South Carolina, Vermont, Virginia and West Virginia require property damage coverage in addition to bodily injury coverage.
Even if uninsured motorist insurance isn't required by law in your state, it may still be worth your while for the added security it provides.
Getting Legal Help After An Accident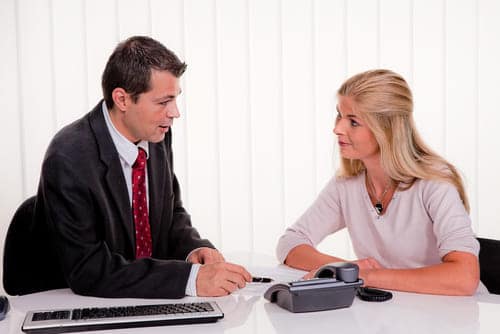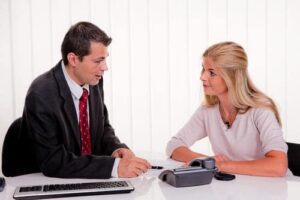 The first steps you should take after any accident (but especially one where you are injured) is to call the police to file a police report, and then file an insurance claim with your insurance provider. If you are injured from an accident, you may be able to file a personal injury claim against the driver at fault. This type of lawsuit can result in compensation for any damages you sustained, including medical expenses, pain and suffering, punitive damages and lost wages due to an inability to work.
You should also consider seeking legal help if your insurance is disputing your uninsured motorist claim. Insurance companies have no shortage of either money or lawyers, and will sometimes use that to steamroll policyholders out of fair claims. If you find yourself in this situation and you are without legal counsel, you could be denied a claim you are owed or paid out significantly less than you are entitled to.
Contact A Car Accident Attorney Today
Speak to the car accident and personal injury attorneys at Parnall & Adams Law in Albuquerque, New Mexico to learn more about what to do if you have been involved in an auto accident. The team at Parnall & Adams is made up of highly experienced civil litigators who have directly handled all types of road accident cases, including car and truck accidents, motorcycle accidents and SUV rollovers.
Parnall & Adams will help you optimize the value of your claim by offering exceptional legal advice and counseling. They are highly knowledgeable about New Mexico's tort laws and will thoroughly explain to you how these laws apply to your case. The first consultation is free, and they offer a 24-hour voicemail service. They will also return your calls on the same day they were received. Among the most common types of damages they help clients recover are medical expenses, permanent injury or impairment, pain and suffering, loss of enjoyment of life, loss of household services and punitive damages. In extreme cases, Parnall & Adams will also help you get compensation for loss of work and rehabilitation costs.