The attorneys at Parnall & Adams Law pride themselves on their experience in all tribal law matters. They have years of experience handling tribal law matters, including an extensive practice before tribal courts as well as state and federal courts.
Partner David Adams, a member of the Sault St. Marie Tribe of Chippewa Indians of Michigan, has personal experience with the tribal system. As an attorney, he served as a Tribal Liaison to the 22 Pueblos and Nations in New Mexico. His work to enhance public safety in Indian Country has been recognized at the highest levels of the United States Department of Justice.
Partner Charles Parnall, an Albuquerque native, has successfully represented his clients in cases against big banks, car dealers, credit reporting agencies, and insurance companies. He has a long record of winning in State and Federal courts and from arbitrators throughout New Mexico.
With their background and experience, Parnall & Adams Law is uniquely qualified to help you with any issue of tribal law you may be facing, regardless of its complexity. Some more common tribal law matters that the firm handles are described below.
​Mediation, Arbitration, And Litigation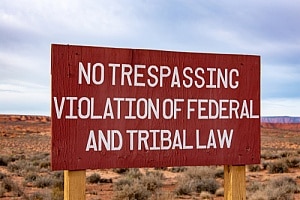 We can mediate and arbitrate disputes between Indian tribes and state and federal governments, and between tribes and private corporations. Arbitration and mediation are usually preferable to courtroom litigation, but we are fully prepared to take that step if necessary. Whether the dispute involves pipelines, natural resources, environment, energy infrastructure projects, or simple boundary disputes, we have the experience you need to help you resolve it.
Land Development And Transactional Matters
Real estate development on tribal lands and Indian allotted lands has been on the increase in recent years. This has resulted in increased demand for tribal representation. At Parnall & Adams Law, our attorneys have considerable expertise in providing legal representation in a wide range of situations, including resolving boundary disputes on lands and reservations, casino management, and structuring complex corporate, financing and banking transactions involving tribal entities.
Jurisdictional Issues
Our practice has experience defending tribal sovereignty and jurisdiction from encroachment. We have handled a wide range of jurisdictional issues and are adept at dealing with litigation, tax issues, intergovernmental agreements, and similar problems that may arise.
Tribal Courts
In New Mexico, many tribes possess their own court systems that carry unique regulations. For example, if one or both of the parties going through a divorce are members of a tribe, the tribal court has initial jurisdiction. As in other areas of law, the rules that apply in tribal court are different from non-tribal courts. Your attorney must understand these rules to protect your rights. Not only do we know tribal law, the Parnall & Adams Law attorneys are permitted to argue before tribal law courts.
638 Health Care Contract Matters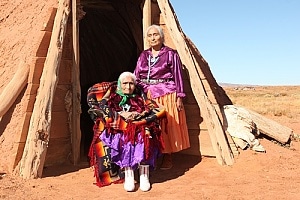 Within the United States Department of Health and Human Services, the Indian Health Service (IHS) is the main provider of health care to tribes. Through a contract, tribes can receive the money that IHS would have used to provide direct health services for tribal members. When problems arise, tribes may not receive the money they are owed. Our attorneys often help resolve a variety of 638 contract disputes.
Employee And Personnel Issues
Our extensive knowledge of tribal law provides us with the unique ability to provide advice on labor and employment law in these areas. Part of our tribal law practice focuses on ensuring that our clients are using sound human resource policies and practices to help prevent workplace disputes.
Insurance Claims And Personal Injury Matters
Legal claims arising from accidents on tribal land may be subject to tribal law. A person may have been involved in a motor vehicle accident in the parking lot of a casino or injured in a slip-and-fall inside a building on tribal property. Parnall & Adams Law can help defend the tribal owner, a sovereign nation or the property. Pursuing a claim for damages in an action against a sovereign nation presents unique challenges, but you can rest assured that Parnall & Adams Law has the experience and skills to represent you.
Respect For Tribal Traditions And Customs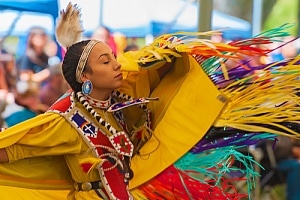 Agreements between tribes and state or local governments require careful negotiations to ensure that the agreements appropriately revere and respect tribal traditions and customs. Our attorneys understand this, and we can ensure such agreements comport with tribal standards while remaining in compliance with applicable state and federal laws.
Importance Of Hiring A Parnall & Adams Tribal Law Expert
Parnall & Adams Law is here for you. If you are facing any tribal legal issue, you need a knowledgable tribal law attorney at your side. Without an attorney knowledgeable in all tribal law matters, your rights can be lost forever. At Parnall & Adams Law, we provide our clients with sound legal advice, litigation services, and professional representation in any area of tribal law. From casino management to issues with land or jurisdiction, we have the know-how necessary to get you through your challenging situation.