Tribal Law Representation
Native American individuals, organizations, and governments—including tribal entities, Indian tribes, and Native American-run businesses—often face a number of unique legal challenges. If your tribal rights have been violated, you need an experienced attorney on your side who is proficient in tribal law representation. At Parnall & Adams Law, we have extensive experience in the specialized area of Native American and tribal laws.
Parnall & Adams Law recognizes the unique situation that each tribal client deals with. We are also aware of the differences in tribal communities in terms of tradition, culture, and social and economic history. To best serve our clients, we take these elements into consideration when addressing each case that we take on.
Common Areas Of Tribal Law We Handle
The attorneys at Parnall & Adams Law are equipped to handle all types of tribal cases. The most common areas of tribal law we have dealt with include:
Jurisdictional Issues
Our practice has experience defending tribal sovereignty and jurisdiction from encroachment. We are adept at dealing with litigation, tax issues, intergovernmental agreements, and a wide range of jurisdictional issues.
Land Issues
Opportunities to do business on tribal lands have increased significantly in recent years. With this increase, land issues have also increased. As a result, so has the need for experienced tribal law representation. Our attorneys can address a wide range of land issues that include the determination of boundaries and reservations owned by tribal nations.
Tribal Courts
In New Mexico, many tribes possess their own court systems which carry unique regulations. Our attorneys at Parnall & Adams Law are permitted to argue tribal law in these courts and provide professional representation for clients who have had their rights violated under the law.
Codified Rights
In an ongoing effort to better protect victims and their rights in criminal proceedings we are providing language for any Tribe, Nation, or Pueblo to use as they deem fit for their own Tribal Court proceedings. Not only does it provide codified rights to victims of crime, but it also is a helpful tool for victim advocates and prosecutors to use in assisting Jane or John Doe in the criminal process.
If your court is in need of codifying these rights – please feel free to download and use the language provided here.
638 Contract Issues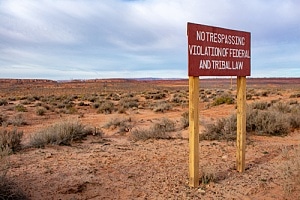 Under the Department of Health and Human Services, the Indian Health Service (IHS) is the main provider of health care to tribes. Contracts allow tribe members to receive funds that IHS would have used to provide direct health services. Unfortunately, problems can occur and tribes may not receive the money they are entitled to. Our attorneys can help with various 638 contact issues.
Insurance Issues
Insurance policies can be complicated and issues can develop that make it difficult to get claims paid. The attorneys at Parnall & Adams Law can assist our clients with unique problems involving insurance policies or existing claims.
Compliance Issues
When tribes enter into agreements with state or county governments, they must carefully negotiate the terms to ensure that the agreement is created in a way that respects the traditions and customs of the tribe. Our attorneys can ensure this happens while remaining in compliance with state and federal laws.
Importance Of Hiring An Attorney
When faced with any type of legal issue, it is important to have an attorney by your side that is experienced in many areas of tribal law. At Parnall & Adams Law, we are proud to provide our clients with sound legal advice, litigation, and representation. From casino management to issues with land or jurisdictions, we have the knowledge required to help guide you.
Reach Out To The Experienced Tribal Law Attorneys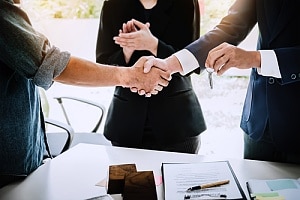 Parnall & Adams Law represent clients in state, federal, and tribal courts. Over the years, we have dealt with countless tribal issues. We handle disputes over natural resource development agreements, business leases, taxation, right-of-way acquisition, and tribal employment rights ordinances. We are also well-versed in the various laws that govern local tribes in New Mexico.
Our tribal law attorneys deal with both litigation and transactional matters and have helped numerous clients with business agreements, realty transaction disputes, energy transactions, governmental affairs, tribal code drafting, and disputes with the Bureau of Indian Affairs. It can be difficult to navigate this legal area alone. If you believe that your legal tribal rights have been violated, get help from an experienced attorney at Parnall & Adams Law.
Reach out for your free consultation, and we'll guide you on the next steps: call 505-600-1417; or request a time here