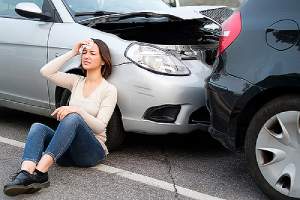 If you have recently been injured in a car accident through no fault of your own, you may be feeling frustrated and unsure about the best way to seek restitution. You may be confused about the process of proving liability and calculating damages for car accidents. If your injuries are severe, you may be especially concerned about securing payment for your medical bills. Below is a closer look at this subject.
Should I Wait For Compensation Before Addressing My Medical Bills?
Generally speaking, it is not recommended that you wait to receive compensation before addressing the subject of your medical bills. Following an automobile accident, you always want to ensure that you are treated fairly, and this includes just compensation. A personal injury attorney who specializes in car accidents can help you with this process, which typically involves negotiating with your insurance company.
Who Is Typically Responsible For Medical Bills After A Car Accident?
Even if you did not cause your car accident, you are still liable for your medical bills. Depending on the state you live in and the specific circumstances of your collision, including what caused it, there may be shared liability for medical bills and other damages. There are four commonly used sources of funds to pay for medical bills: hardship arrangements, healthcare insurance, personal injury protection insurance, and personal payment arrangements.
Hardship Arrangements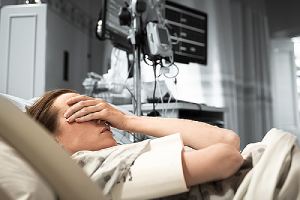 If paying for your medical bills will cause you significant financial hardship, your healthcare provider may be able to assist you if it offers hardship arrangements. These will help lower your medical expenses. To find out if this option is available to you, simply ask your healthcare provider and local hospital. Note that certain programs have income caps regarding qualification.
Healthcare Insurance
Health savings accounts (HSA) and other forms of health insurance can pay for your medical bills after a car accident. The primary purpose of an HSA is to help you set aside pre-tax money in order to cover health-related expenses. Be sure to ask your employer whether it can contribute to your HSA.
Personal Injury Protection Insurance
This type of insurance covers a fixed amount of medical bills and lost income after an automobile collision. Certain states require drivers to carry a minimum level of PIP insurance coverage, so be sure to confirm this amount. In certain states, such as New Mexico, personal injury protection insurance is not required. As an alternative to PIP insurance, most insurers in New Mexico offer medical payments insurance, which is commonly known as "MedPay," to people who have been injured in car accidents.
Personal Payments Arrangements
Many hospitals and other types of medical centers generally help patients set up payment plans for medical bills. Certain healthcare providers also accept medical credit cards, which can help you pay off your medical expenses within a relatively short period of time. Be sure to ask your hospital and provider what types of medical debt payment plans are available to you if you have been injured in an automobile accident.
Should I Seek Legal Counsel After An Accident?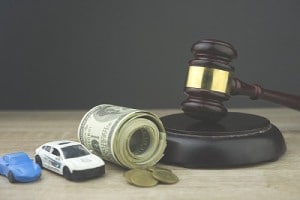 It is highly recommended that you seek legal representation if you have been injured in a car accident — even if your injuries are minor. An experienced personal injury attorney can assist you by collecting evidence and negotiating with the insurance company to ensure that it does not take advantage of you. This type of counsel can also help you obtain a fair settlement and ultimately defend you should your case go to trial.
Learn More From The New Mexico Car Accident Settlement Attorneys
Reach out to the experienced attorneys at Parnall & Adams Law in Albuquerque for more information on how to pay for your medical bills following a car accident. As career civil litigators and prior federal prosecutors, we understand that each case is unique, and therefore every client has different needs, concerns and priorities. We place a large emphasis on trust and open communication with all of our clients.
The process of reaching a settlement after a car accident is often long and confusing. Final amounts are typically based on several factors related to the collision and out-of-court negotiations. Regardless of how and why your accident occurred — and the nature of your injuries — it is imperative that you have the correct evidence to bolster your claim.
The team at Parnall & Adams can help you recover both economic damages (e.g. medical expenses, vehicle or property damage, etc.) and non-economic damages (e.g. emotional distress, disfigurement, pain and suffering, etc.). If you contact us with a settlement offer, we can respond to you within 24 hours as long as you have sent us copies of all medical bills and police reports.
Call Parnall & Adams Law today at (505) 886-4446 or contact us online to request a consultation with one of our attorneys.