A car accident is undoubtedly a devastating — and sometimes traumatic — event from which it takes time to recover, especially if you sustain severe injuries. If you are the victim in such an accident, you should be able to receive a settlement. However, there are certain precautions you should take in order to ensure that you obtain a fair settlement for a car accident.
Steps To Get A Fair Settlement For A Car Accident
You can take several steps to receive a fair settlement for a car accident. Here are five specific precautions that will significantly help you obtain justice after such an incident.
Have A Thorough Investigation Conducted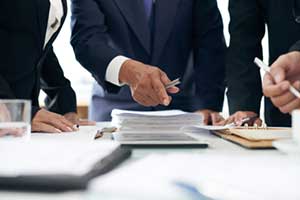 As with any incident that results in a personal injury, the first and most important step to take involves verifying that a detailed investigation into the car accident is carried out.
This entails gathering all evidence and relevant information, including police reports, medical reports, witness statements, as well as the other driver's contact and insurance information. If necessary, hire a private investigator or any other professional who can assist you with the process of reconstructing the accident.
Take & Retain Photographs From The Scene
Photographs and videos of a car accident serve as two of the strongest forms of evidence in these types of cases. The more pictures you have (of all vehicles involved, your injuries, the circumstances of the accident, etc.), the more powerful the case you argue will be. If you are incapacitated as a result of your accident, have someone else (e.g., your attorney) obtain photographs.
Keep Your Medical Records To Yourself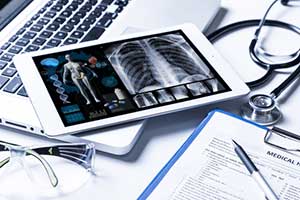 Be sure to NOT release your medical records to the insurance provider of the other party involved in the accident. Medical records must always remain private. If the opponent in your case gains access to your medical records, he/she (and this person's insurance company) could potentially use this information against you.
Keep Records Of All Medical Expenses
Retain documentation of all medical expenses associated with your injuries (back, neck, etc.). These records will serve as proof that you sustained harm due to the car accident. You should also keep the adjuster for your insurance claim informed about the severity of your injuries. (Your recovery time and rehabilitation process may vary depending on the type of injury you sustained).
Hire An Experienced Car Accident Attorney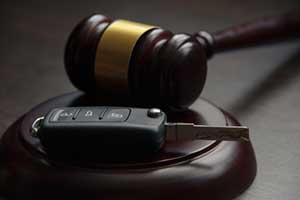 An experienced car accident injury attorney can help you obtain a fair settlement, especially if this lawyer specializes in automobile accidents. This professional should be knowledgeable about the steps of the settlement process and be able to offer you an estimate of how much you can expect to receive in compensation.
If your case ends up going to trial, your attorney may also be able to represent you. According to legal resource website Nolo, approximately 95% of car accident injury lawsuits tied to car accidents reach a settlement before trial.
Benefits Of Hiring A Car Accident Attorney Quickly
You can benefit from hiring a car accident attorney quickly for many reasons. Firstly, an attorney can help you obtain proper medical attention following your accident. Secondly, you may find yourself at a disadvantage if you wait too long to hire an attorney and the opposing party obtains representation before you do. Ultimately, a car accident injury attorney can serve as a significant form of guidance for many aspects of the fallout of your car accident.
Certain states require mandatory settlement conferences following automobile accidents, although others do not. Be sure to always remain informed about your state's laws on this subject. Once you hire your lawyer, file your lawsuit immediately and put pressure on your insurance company.
Reach Out To The Professional Car Accident Law Firm
Speak to the experienced car accident injury attorneys at Parnall & Adams Law in Albuquerque, New Mexico, for more information on how to obtain a fair settlement after a car accident. Our team consists of a federal prosecutor and a career civil litigator, and we are committed to understanding and serving our clients' unique needs and concerns. Regardless of your specific case, we will always strive to help you become a survivor, rather than simply a victim.
Settlements for car accidents can often be long and complex processes, and there is no reason why any person involved in such an incident should ever have to endure the consequences alone. At Parnall & Adams, we understand that a "fair" settlement is one where all issues tied to legal liability or fault are considered. We can help you obtain compensation for damages related to medical expenses, vehicle or property damage, and wages lost during your recovery.
As long as you provide us with all medical bills, police reports, and other records relevant to the accident, we can review your offer for a settlement within 24 hours of you contacting us. Call Parnall & Adams Law today at 505.886.4446 or request a consultation online.