If you have recently been involved in a car accident that was not your fault, you likely have several questions about how to proceed in order to receive adequate compensation. This is especially true if you sustained minor injuries; you may be wondering if it is worthwhile to seek medical treatment or sue the other driver. One particularly common question is "how long after my accident can I wait to claim an injury?" Below are certain precautions you can take if you are unsure about this specific part of the timeline regarding the fallout of a car accident.
Check Your State's Statute Of Limitations For Car Accidents
One of the first things you should do after your accident is to find out what the statute of limitations is for this type of case in your state. This phrase refers to a law that establishes the maximum time you have to take legal action following a civil or criminal offense. In New Mexico, for example, the statute of limitations for personal injury claims arising from automobile accidents is 3 years. However, this time limit is 6 years in New Jersey.
What If I Didn't Discover My Injury Right After The Accident?
Certain types of injuries are not immediately apparent following a car accident. These include back and neck pain as well as whiplash. It may take days or even weeks for pain and symptoms such as swelling and reduced mobility to appear. Additionally, these so-called "soft-tissue injuries" are not visible on X-ray machines. Therefore, they are typically more difficult to diagnose.
Potential Challenges Of Filing A Late Claim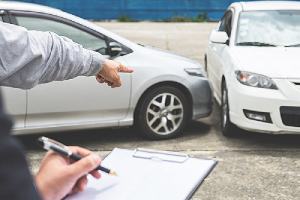 There are several reasons why filing a claim long after your car accident can be problematic. However, here we will focus on three potential challenges of filing a late claim.
Diminishing Evidence
One of the main complications that come with filing a late claim is the fact that substantial evidence may become scant as time goes by. Therefore, it's important to act swiftly and collect as much proof of your accident as possible. An experienced car accident settlement attorney can assist you with this process by hiring an investigator.
Inadequate Documentation
In a similar vein, inadequate documentation may hurt your case. After a certain amount of time, it becomes extremely difficult for you and your lawyer to obtain all the documents you need in order to prove your injuries are real. These include copies of medical records and police reports. Be sure to contact the police and all the medical professionals you visited for treatment as soon as possible after your accident in order to avoid any major issues.
Unreliable Or Unreachable Witnesses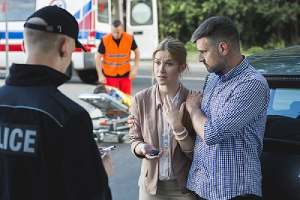 Another task that can be challenging to complete as time progresses is obtaining information from witnesses of a car accident. To start, tracking down some of these individuals may be difficult. Moreover, some witnesses may have trouble remembering all the details of the accident if several weeks or months have passed since it occurred — especially if they are unreliable for any reason (e.g. they have poor memory or were distracted by something else at the time of the crash).
Ultimately, it is highly recommended that you file a personal injury claim at least six months before the statute of limitations period ends. As always, be sure to maintain constant and clear communication with your attorney and make sure that they help you receive just compensation. An attorney should also be able to prevent you from being taken advantage of by insurance companies.
Speak To An Experienced Car Accident Settlement Attorney
Reach out to the experienced attorneys at Parnall & Adams Law in Albuquerque for more information on the timeline for filing a personal injury claim after a car accident. Our team includes a career civil litigator and a prior federal prosecutor who know that each case is unique. Therefore, we place great emphasis on trust and open communication with all of our clients.
If you have recently been injured in a car accident, one of the first things you should know is that the statute of limitations for this type of incident in New Mexico is three years. We can help you recover economic damages such as medical expenses and lost income, as well as non-economic damages such as emotional distress and pain and suffering. The amount of compensation you can expect to receive typically depends on multiple factors, including the severity of your injuries. If your case goes to court, we can represent you as well.
Call Parnall & Adams Law today at (505) 886-4446 or contact us online to request a consultation.