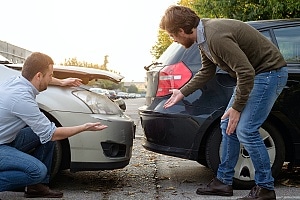 While no one plans to get into a car accident, these happen all too frequently and cause injuries, property damage, and death. Some losses can never be fully compensated, and the harm cannot be undone. However, one measure of justice for victims in their families is to reach a financial settlement with the driver at fault. In order to reach a settlement, the injured party in the accident may need to file a personal injury suit against the driver or file a claim with the at-fault driver's insurance company.
The Car Accident Settlement Process
Arriving at the final settlement amount can be a long and confusing process. Amounts are based on various incident-related factors as well as negotiations outside of court. It is important to have the right evidence to support your claim to ensure that you receive justice, fair treatment, and a speedy resolution to the process.
How To Tell If You Got A Fair Deal On Your Car Accident Settlement
In order to be considered fair, several things must be considered. First, all issues related to legal liability or fault must be examined. Only to the extent that a party is at fault may they be held responsible for damages. Once liability has been taken into consideration, in regard to damages, the settlement itself must cover a few areas for the injured party. If the settlement does not include enough compensation to cover these damages, then it is not a fair amount. No settlement will be a one-size-fits-all solution. Each event has its own unique factors that must be investigated and taken into account when determining a settlement. If you are questioning the amount of your car accident settlement, seeking out the aid of a car accident attorney will greatly aid in your case. Attorneys will analyze the case and apply their extensive knowledge to help you determine if your settlement was arrived at fairly.
What Is Typically Included In A Settlement?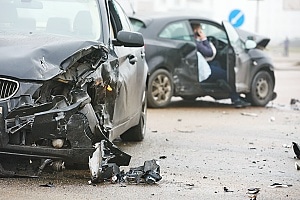 The compensation included in a car accident settlement should cover all actual damages. These actual damages can be categorized into two groups—economic and non-economic damages. In the calculation of the settlement, these variables will be analyzed.
Economic damages
can include costs for:
All medical expenses incurred in the accident
Any vehicle or property damage
Wages lost during recovery, both before the settlement and for future losses
Non-economic damages
can include costs for:
Emotional distress
Pain & suffering
Disfigurement
Loss of physical affection from spouse or partner
What Is The Average Settlement For A Car Accident?
Since each car accident has its own unique characteristics, finding an average settlement for a car accident can prove difficult. The amount will depend on the injuries and damages involved. Settlements can range higher in cases of more severe and permanent injuries resulting from the accident. Victims of drivers under the influence during an accident can also be entitled to more compensation. Car accident settlements are also influenced by the negotiating ability of the attorneys for all parties.
Factors & Variables Which Affect Compensation Amounts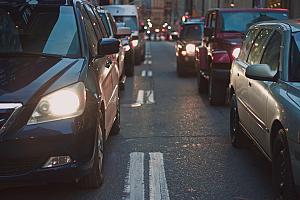 There are many factors and variables that can affect the compensation amount an injured party can receive from a car accident settlement. The most prominent factors include the injuries and the severity of those injuries. Spinal cord and severe brain injuries that affect a victim's daily life entitle a higher settlement amount. Medical costs, job compensation, professional opinion on the ability to return to work, and a victim's pain and suffering are all factors that affect the car accident settlement amount. Working with a car accident attorney during this process can help greatly to ease the stress on the situation. An attorney can analyze all the factors, add up the total amount of costs incurred with future expenses, and provide professional knowledge on the best resolution to the situation. Finding the easiest way through the legal process and determining the best settlement terms requires a long history of practice inside the legal system.
Benefits Of Seeking Legal Consultation From A Car Accident Attorney
Knowing the proper amount for a car accident settlement can be a difficult matter to navigate alone. A car accident attorney will work to ensure you receive the proper compensation in a car accident settlement. At Parnall & Adams Law, our car accident attorneys are here to serve you. We understand just how traumatizing an accident can be, and we don't think the aftermath should be more difficult. We work to ensure you have the best possible settlement amount.
Review Your Settlement With Experienced Car Accident Attorneys Today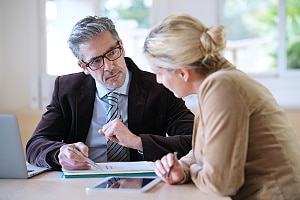 Car accidents are a serious matter, as are the settlements that can come from them. If you've been injured in a car accident, working with a car accident attorney is in your best interest. Our team of New Mexico car accident attorneys will make certain that your settlement is a fair amount. When you reach out with all of your documentation in place (medical bills, records, police report, etc.) we can review the offer you were given within 24 hours. If the settlement offer is fair, we will inform you of such, and you can settle the claim with peace of mind, at no cost. Our attorneys will fight tenaciously to get more compensation if the settlement is deemed unfair. It doesn't hurt to make sure that your settlement offer is fair. Reach out to the knowledgeable car accident attorneys at Parnall & Adams Law.
Reach out for your free consultation, and we'll guide you on the next steps: call 505-600-1417; or request a time here.