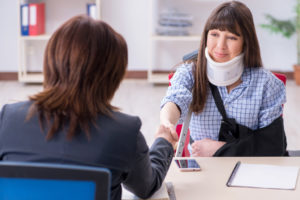 If you sustain a personal injury due to any reason and you believe your injuries are a result of someone else's negligence, you may wish to sue the person. However, in certain cases you may be forced to settle and accept less money than you would normally receive through a lawsuit. Should your case come to this point, you can benefit from knowing how long a personal injury settlement takes.
Average Personal Injury Settlement Time
It is difficult to estimate the average time it takes to settle a personal injury case because this depends on several factors, most notably the severity of your injuries and the type of medical treatment needed to restore your health. This, in turn, typically depends on the type of accident you were involved in (car accident, slip-and-fall, animal bite, etc.) and the specific circumstances of this incident. Your settlement may take anywhere from two weeks to a few years. In any case, it is highly recommended that you contact a personal injury attorney as soon as physically possible.
3 Reasons That Can Affect The Length Of A Settlement
The duration of a personal injury claim settlement may become prolonged for three primary reasons, all of which apply to nearly every type of personal injury case. Below is an in-depth look at these reasons.
Problems With Legal Or Factual Issues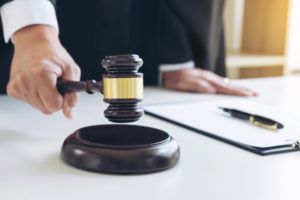 The timeline of your case may change if legal or factual issues arise at any point. Examples of factual problems include exaggerations of the severity of your injuries or misrepresentations of the circumstances of your accident, including the exact cause of your injuries.
If liability, determining who is at fault, is difficult to prove in your case, this constitutes a legal issue. In this case, an insurance adjuster is unlikely to offer you a reasonable settlement amount until your attorney has shown they intend to fight for you via a lawsuit. The other type of legal issue that may potentially arise in a personal injury case relates to damages, or how badly you were injured. For instance, the medical professional who treated you could express uncertainty over whether your injuries were a consequence of the liable party's negligence.
Settlement Involves A Significant Amount Of Money
If a case involves a large amount of money, insurers will likely be especially careful not to offer more money than they believe they should. In "big money" cases, insurance adjusters will typically investigate every component of the case until they are certain that:
They lack a solid defense against your claim
You are correct about the severity of your injuries, and
You have strong credibility
Sometimes, your settlement may be delayed simply because the insurance company has decided to wait and see if you will stop attempting to negotiate and accept less money. Your attorney can help ensure you are not taken advantage of by developing and using effective negotiating tactics.
Point Of Maximum Medical Improvement Has Not Been Reached
Your case may also be delayed if you are still being treated for your injuries. If it is possible for you to wait, you should never settle a personal injury claim until you have received full medical treatment for all of your injuries. According to Martindale-Nolo's latest research, the average compensation for settlements in personal injury cases is $52,900. However, this amount can range from $3,000 to $75,000. An experienced personal injury attorney can help you determine what a fair amount of compensation is, so be sure to consult with someone soon after your accident.
Speak To The Experienced Personal Injury Attorneys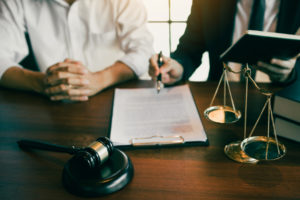 Reach out to the experienced attorneys at Parnall & Adams Law in Albuquerque, New Mexico for more information on the timeline for settling personal injury claims. Our team consists of a prior federal prosecutor and a career civil litigator, both of whom understand that each case is unique and emphasize trust and open communication with every client.
At Parnall & Adams, we know that personal injury accidents often result in both physical and mental anguish. Sometimes, they may even lead to loss of income. We have years of experience dealing with different types of personal injury cases, including car and truck accidents, birth injuries, medical malpractice, premises liability claims, gas and oil accidents, dog bites, and construction site injuries. We are highly knowledgeable about New Mexico state laws and how they may impact your case, and can help you recover damages such as medical expenses, pain and suffering, loss of household services, and punitive damages. Call Parnall & Adams today at (505) 886-4446 or request a consultation online with one of our attorneys today.