Personal injury cases are common, although it's important to know first if you have a viable claim for such a case before seeking representation. Common types of personal injury claims are those related to automobile and motorcycle accidents, slip and falls, dog bites, construction injuries, medical malpractice, and assault and battery. These types of cases fall under tort law, which relates to civil wrongs caused by negligence
Damages resulting from personal injuries are typically classified as "compensatory," since they are designed to compensate the plaintiff for losses caused by the accident or injury. Examples of compensatory damages include medical treatment, income, property loss, pain and suffering, and emotional distress. In extreme cases where a person was especially negligent, the damages resulting from personal injury cases are classified as "punitive." One subcategory of personal injury claims is bodily injury claims, and it's important to understand why this type of claim is usually categorized differently.
Examples Of Personal Injury Claims
Every tort claim, whether it is based on intentional actions or negligence, is composed of two essential aspects: damages and liability. The nature and extent of damages and liability vary with each type of personal injury case.
Defective Products
In cases of defective products, for example, strict liability holds designers and manufacturers responsible for any injuries resulting from these products. Victims in these cases are not required to establish negligence by the manufacturer. Instead, the injured person should simply seek to prove that the product was designed in such a way that rendered it dangerous upon use.
Slips & Falls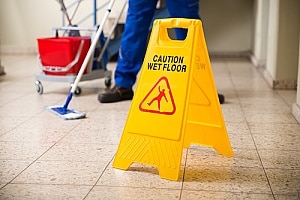 In cases of slip and falls, the legal duty of the owner of the land where the accident occurred could vary depending on the situation and/or according to laws established by the state in question.
False Accusations
Personal injury claims can also be based on intentional actions, although these cases are rare. If a store employee wrongfully stops you for shoplifting, you could potentially win a lawsuit for false imprisonment. Should someone push you or squeeze your arm, even just as a joke, you could technically sue for simple battery.
Personal Injury Settlements
Sometimes, personal injury cases end in settlements, which means the injured person agrees to accept a given sum of money in exchange for dropping all charges against the defendant. A release is typically signed in this case. However, it's crucial to speak to an experienced personal injury attorney to know exactly how much you can claim for any settlement.
What Is A Bodily Injury Claim?
While personal injury and bodily injury are often used interchangeably, they are in fact quite different and their legal implications are as well. Personal injury is an aspect of civil law. Thus, claims related to these types of injuries typically compensate victims of social misdeeds like defamation of character or emotional distress.
Meanwhile, bodily injury specifically refers to physical injuries inflicted by one person on another. Bodily injuries typically occur most often in automobile or motorcycle accidents. (In some states like Nevada, victims of bodily injury can claim medical coverage from at-fault drivers in an auto accident.) However, bodily injuries can also arise from defective products, slip and falls, or animal attacks.
Claim Compensation
Compensation victims of bodily injury can receive include out-of-pocket medical expenses, lost wages and earning capacity, and treatment for procedures like x-rays, therapy, and transportation to local hospitals. In extreme cases that result in more severe injuries, victims can claim compensation for future loss of income, disfigurement, impairment, and permanent disability.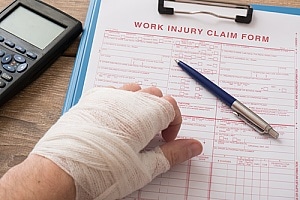 The process of claiming a personal injury includes hiring an attorney who specializes in your case. An experienced lawyer should always be able to tell you exactly what types of damages you are entitled to receive compensation for and in what amount. Also, every state has different limits called "statutes of limitations" that dictate the time frame within which you must file a personal injury lawsuit, so be sure to do your research and learn what exactly the statute is in your state. Otherwise, your case can be thrown out.
Speak To An Experienced Personal Injury Attorney
Speak to the experienced personal injury attorneys at Parnall and Adams Law in Albuquerque, New Mexico to learn more about whether you can claim a personal injury case. Charles Parnall has experience litigating against big banks, car dealers, credit reporting agencies, and insurance firms. He has obtained favorable decisions from both state and federal courts.
David Adams is a former assistant U.S. Attorney and prosecutor who has helped tribal communities across New Mexico and has fought to combat violence against women in the state as a Tribal Liaison. Call the experienced personal injury attorneys at Parnall & Adams Law at 505.886.4446 or request a consultation online.