Personal injury incidents (car accidents, slip-and-fall cases, animal bites, etc.) can lead to severe physical and mental harm. Additionally, if the ensuing case involves a large amount of money, it may take a long time to be resolved. Regardless of how you sustained your injuries, the extent to which you were harmed, or whether your case ends up going to court, it is always important to know how to handle a personal injury case from beginning to end.
Timeline For Handling A Personal Injury Case
Dealing with a personal injury case requires a significant amount of patience. Below are the seven key steps to handling a personal injury case effectively.
Make Sure Everything Is Documented
Your first priority following a personal injury accident should be to document everything relevant to the incident. This includes records of the accident such as the police report and photographs, medical bills and receipts including physical therapy visits, and names and contact information for witnesses. It is important to collect contact details from witnesses because your attorney may reach out to them later in your case. Check to see if there is video evidence of your incident from a nearby surveillance camera. Additionally, it may be helpful to write your own detailed account of the incident.
Research Local Personal Injury Attorneys
Take ample time to research personal injury attorneys in your area. Do not simply settle for the least expensive option. Instead, try to find a lawyer who specializes in your type of accident and who has several years of experience dealing with personal injury cases. You can also ask your friends or family for attorney recommendations.
Vet & Hire A Personal Injury Attorney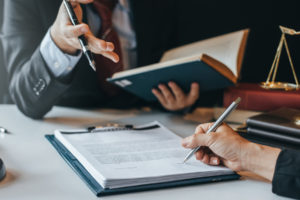 Once you have performed extensive research on personal injury attorneys, you can narrow your list down to a few options and then vet and hire your representation. While your lawyer handles your claim, it is highly recommended that you continue to seek medical treatment. The process of filing a personal injury claim often comes with multiple challenges. One small error throughout this process can potentially hurt your chances of receiving compensation. However, you can avoid mistakes by working with an experienced attorney.
Write & Issue A Demand Letter
Prior to filing a lawsuit, your attorney should issue a demand letter. The primary purpose of this letter is to present the facts of the accident, including the injuries you sustained, and to list the amount you demand in compensation. A demand letter also typically includes a deadline for the at-fault party to respond. It is important to write this letter carefully because it may impact the outcome of your case. Be sure to ask your attorney for assistance with the organization of your demand letter or for help using specific legal terms.
Prepare For Your Case With Your Attorney
After sending the demand letter, you should prepare a legal strategy with your attorney. It is essential to do this regardless of whether your case goes to trial or reaches a settlement. In order to build the strongest possible case, you should compile all the facts of the accident and come up with a solid defense in case the opposing party attempts to blame you for your injuries.
Go To Court
Your case will likely only go to trial if mediation between you and the defendant is unsuccessful and no settlement is reached. During a trial, your attorney will strive to convince the judge or jury that you deserve compensation for your medical expenses and any other payments related to the fallout of the accident.
Receive Settlement Or Appeal The Verdict
If your case results in a settlement, the final step involves simply receiving a sum for compensation. However, if your case goes to court, you will need to wait until a verdict determines who is at fault for the accident. In the latter scenario, you will typically be given the opportunity to appeal the judge or jury's decision.
Speak With Experienced Personal Injury Attorneys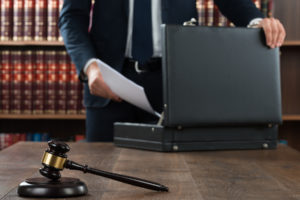 Reach out to the experienced attorneys at Parnall & Adams Law in Albuquerque for more information on how to handle a personal injury case. As career civil litigators and prior federal prosecutors, we know that each case is unique.
We have several years of experience dealing with many types of personal injury cases, including car accidents, construction site injuries, dog bites, and medical malpractice. We can help you recover several types of damages, including medical expenses, pain and suffering, and punitive damages. We are also highly knowledgeable about New Mexico's laws regarding personal injury cases.
Call Parnall & Adams Law today at (505) 886-4446 or contact us online to request a consultation.