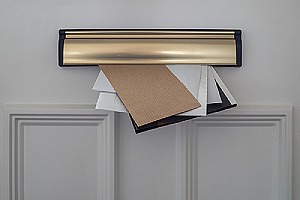 Personal injury demand letters are used to notify the relevant parties when seeking damages in relation to a personal injury. After a serious car accident, it is normal to experience injuries such as fractures, broken bones, back injuries, burns, internal injuries, spinal cord injuries, limb amputations or traumatic brain injuries (TBIs). These types of injuries can cause life-threatening complications and make it difficult to return to work, or in some cases, even function normally.
A well-constructed settlement letter presents these damages in an organized manner and sets the stage for a speedy settlement. Settlement letters should summarize the purpose of the claim and communicate to the insurance company a fair value for the claim. Insurance companies generally try to settle claims for as little money as possible, making it difficult to reach a satisfactory outcome. Follow these steps when drafting a settlement letter for a car accident to increase the chance of a successful resolution.
Request Copies Of Medical Records
There is a good reason to always see a physician following a car accident that results in injuries. Without proper medical records, the insurance company could attempt to attribute any injuries sustained to something other than the accident.
Request copies of all medical records from the doctor or hospital and keep these documents in a safe place. The medical records should establish a direct link between the car accident and the development of certain symptoms or medical conditions. Medical records can also be used to back up claims in the settlement letter and prove the severity of the injuries sustained during the accident.
Document The Progression Of The Injury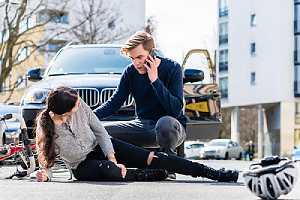 The initial shock of a car accident can cause the body to flood with endorphins, as this is the brain's natural coping mechanism when exposed to trauma. Endorphins can mask pain and certain symptoms, making it difficult to determine the extent of one's injuries. Some people may not start to feel the effects of an accident until hours after the accident has occurred, and in some cases, symptoms may appear days or weeks later.
From the start of the accident, keep a journal to document the progression of the injury. For example, a car accident victim may start to feel ankle pain the morning after the car accident or may find it difficult to grip items that they never had problems gripping before. Continue to document each symptom or challenge encountered during recovery as this information may be a valuable addition to a settlement letter.
Determine The Extent Of Property Damage
Most car accidents result in property damage, ranging from minor scratches and dents to vehicles deemed totaled. The insurance company will want to know how much is being requested for property damage and this number must be based on an accurate estimate from a professional. Request a repair estimate from a reputable body shop to satisfy this demand.
Ideally, a car accident victim should acquire two to three estimates to show that the amount being requested is reasonable. In some cases, an insurance company will settle a property damage claim separate from a bodily injury claim. In this scenario, a claim for property damage will not need to be added to the settlement letter.
Track Accident-Related Expenses
Immediately following the car accident, track every expense that has a connection to the accident. For example, if the car was damaged in the accident, a rental car may be needed until the necessary repairs can be made on the damaged vehicle. Even the cost of gasoline used to travel back and forth to the doctor may be included in a settlement letter. Undocumented expenses may not result in compensation, so always keep receipts for purchases made.
Organize And Format The Demand Letter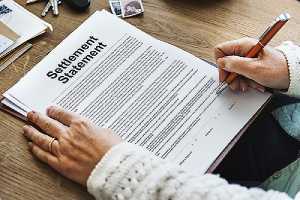 Settlement letters that are not properly formatted or are difficult to read can make it difficult to receive a fair settlement. When drafting a settlement letter for a car accident, make the document appear as professional as possible. Add headers to separate topics and group expenses by category. Use a text size and style that is easy to read, and keep the content simple and to the point.
Calculate the Amount of "Pain and Suffering"
The term "pain and suffering" refers to the physical and emotional injuries suffered by a victim following a car accident. It can be challenging to place a monetary amount on pain and suffering and this number can be easily inflated. When calculating pain and suffering, consider the severity and permanence of the injuries sustained. For example, a victim will typically receive more compensation for a broken leg than a sprained ankle.
Speak With A Car Accident Attorney
Need assistance with a settlement letter for a car accident? Reach out to the New Mexico car accident attorneys at Parnall and Adams Law to discuss the case. Our team can write your settlement letter or review the letter you have proposed to ensure maximum value for your car accident settlement.