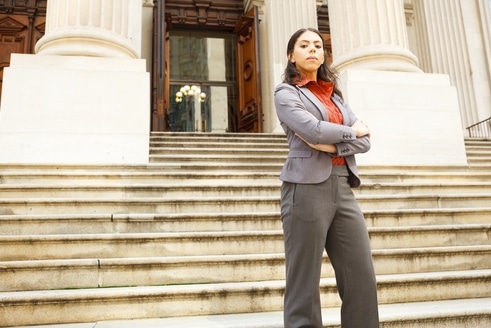 Native American tribes in the U.S. have unique legal and political status. Because they are sovereign nations, they have certain immunities, privileges, and powers under the law. This means they also have their own legal systems and courts. Most tribes have their own methods of government while also being subject to certain U.S. laws, making their legal system particularly complex and requiring specially-trained attorneys, judges, and other legal personnel to properly adjudicate each case.
In most instances, legal issues falling under tribal jurisdiction are decided in the tribal court system, which is equipped to handle them while considering all applicable state, federal and tribal laws to which the case may be subject. Though these courts are designed to ensure that tribal rights are represented, they deliver impartial decisions while considering all evidence and circumstances surrounding each case.
Types Of Cases Handle In Tribal Courts
Tribal courts handle a wide variety of cases, some of which are particular to Native American tribes. Others relate more broadly to common legal issues, such as insurance matters and employment, though each one is considered through the lens of tribal jurisdiction. Working with an attorney who understands how tribal courts operate and handle each type of case ensures that you'll receive the best support possible when dealing with the following situations.
Jurisdictional Issues
Native American sovereignty and jurisdiction have often been challenged, resulting in legal battles over encroachment and unlawful infringement on rights. Tribal courts handle cases related to tax issues, intergovernmental agreements, and other forms of litigation related to tribal rights, ensuring rights are upheld and taken into proper consideration.
Land Issues
More and more businesses are taking advantage of the opportunity to do business on tribal land. While this represents intriguing new economic options for tribes and companies alike, it also opens the door for issues related to land use. Tribal courts help determine the boundaries and ownership of land, enforce relevant laws as organizations build on the land, and otherwise ensure the fair use of tribal land in a variety of situations so that all parties involved can benefit.
638 Contract Issues
The Indian Health Service (IHS) has been named the primary provider of health care to Native American tribes. Tribe members can be given funds that the IHS would have otherwise used for direct health care services. However, this money is often not distributed according to established 638 contracts. This financial support is often critical to helping communities flourish, and tribal courts are responsible for adjudicating cases related to IHS funding.
Insurance Issues
Insurance-related cases that impact Native Americans are influenced by where an accident occurred, whether it occurred while on the job, and who is responsible for making an insurance claim in the first place. Tribal courts are specially equipped to handle these cases, as attorneys arguing cases before these courts understand how various tribal and federal laws impact each situation and the people involved in it.
Employee and Personnel Issues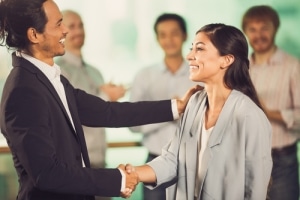 Workplaces on tribal land are subject to unique regulations, with tribal and federal laws applying in different ways to particular situations. As a result, these cases can be challenging for attorneys unfamiliar with tribal law to litigate. Tribal courts are largely responsible for hearing these cases, necessitating the support of attorneys who are well versed in how tribal and federal laws interact to govern employment issues.
Compliance Issues
Cases related to compliance with state and governmental agreements and tribal communities are also heard in tribal courts. The terms of these agreements must be negotiated in such a way that keeps them compliant with all relevant laws and respectful of tribal traditions and customs. In such cases, tribal attorneys help all parties involved come to a fair and legally binding agreement. These negotiations often take place while the agreements are being established, though disagreements in the creation and enforcement of compliance contracts will likely be heard in tribal court.
Speak With An Experienced Tribal Law Attorney
Working with an attorney who understands the nuances of tribal law and how to effectively represent cases in tribal court may help improve the likelihood of a favorable outcome for your case. The attorneys at Parnall and Adams are permitted to argue cases in tribal court and have extensive experience in handling matters under tribal jurisdiction. The firm offers free consultations to help you better understand the legal facets of your unique situation. Parnall and Adams can assist with a wide variety of cases, including personal injury, wrongful death, civil rights, and personal injury, among others. Contact the experienced tribal law attorneys at Parnall and Adams today.