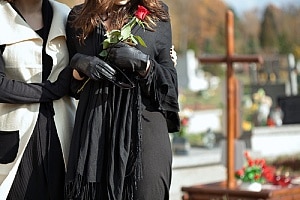 No matter the circumstances, the death of a loved one is a painful experience. It can be even more distressing if the person's death is due to someone else's negligence or wrongful action. If you believe your loved one's death fits this situation, it is important to quickly determine whether you are eligible to file a wrongful death claim.
New Mexico Statutes section 41-2-1 defines wrongful death as "caused by the wrongful act, neglect, or default of another". A claim must be filed within three years of the death of the victim before the statute of limitations prevents the filing of an action.
To have a claim that death occurred due to such actions of another, generally, the victim would have been able to make a personal injury claim if not for resulting in death. Accidents that constitute a wrongful death can happen in a number of ways.
What Constitutes A Wrongful Death?
Wrongful death suits involve different types of behavior, negligence makes up a large variety of this type of claim. Four types of wrongful death cases that often involve negligent acts are explained below.
Negligent Death
In a wrongful death suit involving negligence, you must prove that the defendant acted in a negligent manner that contributed to the victim's death. Negligence includes their refusal or failure to act with reasonable care, thus breaching their duty of care. This breach must be the cause of what resulted in the death of the victim for a wrongful death claim to be successful.
Medical Malpractice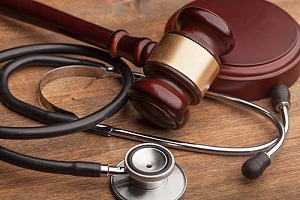 Doctors, nurses and other medical professionals are well-trained and skilled individuals. But sometimes they can make a harmful mistake. When procedures aren't followed, corners are cut, or the pressure of a situation causes someone to take the wrong action, it can have devastating results. Some examples of medical malpractice cases include:
Misdiagnosis or failure to diagnose a condition
Surgical mistakes
Defective medical devices
Treatment that's improper or delayed
Pharmaceutical mistakes
Birth injury
Treating a condition incorrectly
Transportation Accidents
Accidents caused by the negligence of a driver of a transportation vehicle is another common situation for a wrongful death suit. New Mexico reported 46,786 traffic accidents and 392 deaths in the same year. Here are more specific details by the type of vehicle involved in the accident:
Car Accidents
In 2018 there were 40,000 people who died due to a car accident according to the National Safety Council. Speeding, reckless or distracted driving, road defects and drunk driving are some main causes of car accidents.
Truck Accidents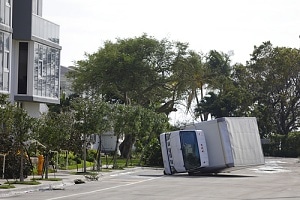 An accident involving a truck is vastly different from other types of vehicle accidents. Semi-trucks are much bigger and weigh more, so they can cause heavy injuries or death. Some ways that a semi-truck accident may warrant a wrongful death suit include aggressive driving, being under the influence of drugs or alcohol, carrying an overweight load and certain mechanical defects that were known about but not remedied.
Motorcycle Accidents
Of the types of transportation accidents that can occur, motorcycle accidents are particularly deadly. Victims can suffer from brain injuries, paralysis and spinal cord injuries and death. To make matters more complicated, insurance policies often don't cover these types of injuries. Some common causes of motorcycle accidents are a driver failing to notice the motorcycle before switching lanes and hazards like road defects.
On the Job Fatality
OSHA has guidelines that employers must satisfy to ensure they are holding up their responsibility to keep their employees safe. In 2018, a total of 5,250 workers died in the course of employment. When a death occurs in the workplace, the victim's family is usually entitled to receive death benefits that are made available through the state's workers' comp system.
However, in some cases, a wrongful death case can be filed. Some examples of accidents that might qualify as a wrongful death claim include:
Exposure to asbestos and mesothelioma
Manufacturing accidents
Strain injuries
Repetitive Motion
Defective Products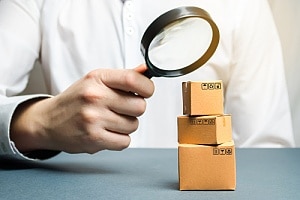 Manufacturers commonly spend a lot of time testing their products before making it available to consumers. They want to ensure that the product is safe for the public to use. Sometimes, however, a defective product goes out without anybody knowing something is wrong. The product manufacturer is often the one held liable when a defective product causes someone's death. A few common examples of defective products that may result in a wrongful death case include:
Toxic foods including containers
Defective cars
Products and toys for children that are dangerous
Pharmaceutical products that have defects
Contact Parnall & Adams Law
This list of what may constitute a wrongful death is not meant to be comprehensive. There are other situations where a wrongful death claim can be made. Suffering the loss of a loved one because of the negligence of someone else means much more than getting compensation to pay for funeral expenses and medical bills. It's also about holding them accountable for their actions.
If you have lost a loved one in a wrongful death situation, schedule a free consultation with Parnall & Adams Law today. We can answer any questions you have about wrongful death claims and help you get the justice you and your family deserves. Contact us by calling 505.886.4446, or send in a request for a consultation online today.