If you have ever sustained harm in any situation due to another person or business's actions or negligence, you may be able to seek compensation via a personal injury lawsuit. However, before filing such a lawsuit, there is a minimum level of research you will likely benefit from conducting. First, you should investigate whether you have a legitimate personal injury claim. If so, you should then determine what types of damages you are eligible to receive compensation for and seek legal representation. You should also find out how long you have to sue for your personal injury. Here is a closer analysis of this topic.
Types Of Personal Injury Cases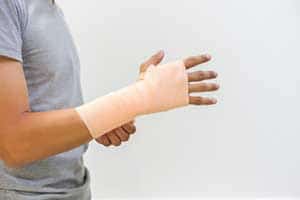 Before discussing the timeline of personal injury lawsuits, it's important to understand which types of cases fall under this category. Personal injury cases fall under tort law, which relates to civil wrongs that result in physical or emotional harm to an individual. Examples of common types of personal injury cases include:
Slip-and-fall cases
Car accidents
Animal bites
Medical malpractice
Defamation (libel or slander)
Cases that involve battery, assault or other "intentional torts" can also sometimes lead to personal injury lawsuits.
Discovering The Statute Of Limitations
Many cases have a "statute of limitations", which designates the amount of time you have to file a lawsuit following the incident that resulted in you sustaining injuries. Barring certain exceptions, you will typically be prohibited from suing the other party and obtaining compensation for damages once this period has passed. In certain cases, if your injuries are not immediately apparent following your incident (e.g., back pain after a car accident), your timeline for filing a lawsuit may not begin until the date you are aware of these injuries.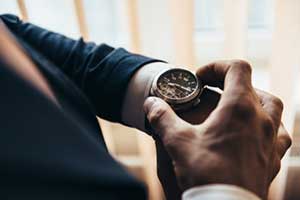 The statute of limitations can vary both by case and by state. For example, the statute of limitations for personal injury lawsuits in Illinois is two years for car accidents. In other states, this time limit is either shorter (one year in Kentucky) or longer (three years in New Mexico and four years in Utah). Some states are also "comparative fault" states.
This entails that you are eligible to receive compensation for damages even in cases where a court decides you are partly at fault for your injuries (e.g., you fail to notice a "wet floor" sign in a store because you were looking down at your phone while walking).
Exceptions To Statute Of Limitations Deadlines
Regardless of the state you reside in, there are exceptions to the statute of limitations filing deadline, which are based on a given case's special circumstances. These include personal injury cases in which:
The injured individual was a minor
The injured individual was mentally incapacitated
The defendant was out-of-state for a period of time following the incident
Be sure to consult with an attorney in your area for more details about these exceptions and how they apply to your state.
Types Of Damages You Can Recover
Damages in personal injury cases are typically classified under two categories: economic and non-economic. Medical and rehabilitation bills, attorney fees, and lost wages are all examples of economic damages, as they relate to expenses that can be easily quantified.
Meanwhile, non-economic damages are intended to provide compensation for any type of pain and suffering (physical, emotional, mental), as well as disability or reduced quality of life. An experienced personal injury attorney can help you determine a reasonable sum for non-economic damages in your specific case.
No matter what your personal injury case is, be sure to conduct extensive research and collect all evidence pertinent to your case, including witness statements. It's also important to remember that the insurance claims process typically comes before the lawsuit is filed.
Speak To An Experienced Personal Injury Law Firm
Reach out to the experienced person injury attorneys at Parnall & Adams Law in Albuquerque, New Mexico, for more information on the statute of limitations in personal injury cases. Our team consists of a prior federal prosecutor and a career civil litigator. At Parnall & Adams, we know that each case is unique. Therefore, we always strive to fully understand our clients' cases and listen to their needs and concerns before taking any concrete actions. We place a major emphasis on open communication and trust.
We have experience dealing with several types of personal injury cases, including car and truck accidents, birth injuries, medical malpractice, premises liability claims, workplace accidents, swimming pool accidents, dog bites, pharmaceutical injuries, and construction site injuries. We will guide you through any complex legal terms or processes and are also prepared to defend you in court if necessary. The types of personal injury damages we can help you recover include medical expenses, pain and suffering, loss of companionship and guidance, loss of household services, and punitive damages. Call Parnall & Adams Law today at 505.886.4446 or request a consultation online.