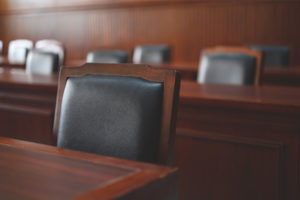 If you have found yourself on this page, chances are that you have recently been involved in an incident of some kind. The first thing for you to know is that you do have rights, and there are people out there to help you. The second thing to know is that you do not just have to settle for whatever amount of money insurance pays out. If you sustained an injury, you may be eligible for so much more compensation.
There is no way for anyone to accurately predict how much you will get from a personal injury settlement. Sadly, no one has figured out a magic, one-size-fits-all formula for that yet. The fact is that there are too many variables that come into play, and not all of those are obvious from the beginning.
Factors Which Influence Personal Injury Settlement Amounts
Here we will address several of these factors so that you can have some idea. These factors are property damages, medical expenses, pain and suffering, and loss of income. If any of these could possibly apply to you, read on for more information.
Property Damages
Property damages are handled separately from personal injuries. They are also handled and/or settled prior to any related personal injury claims. How much property damage settlements will affect your personal injury settlement depends on how it is handled. You have the option to file your claim with your own insurance or with the other party's insurance. Filing the claim with your own insurance will likely have less effect on settlement from the personal injury suit but may affect your premiums. On the other hand, filing with the other person's insurance can potentially drive your personal injury settlement down.
Total Amount Of Medical Bills
The only way to give a numerical value to your medical expenses is to look at only the costs incurred up to that point. Therefore, medical bills you have received up to the point when you go to court are included in your settlement. It is imperative that you keep track of every penny you spend — or are billed — on medical expenses related to the accident. But the severity of your injury may require ongoing treatment for a prolonged period of your life, if not for the duration. An attorney can help you account for that in your settlement.
Pain & Suffering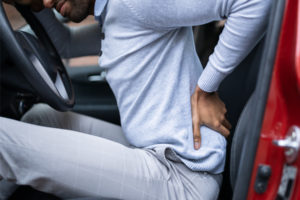 Pain and suffering are more abstract. Since they are more of a concept or feeling, they are difficult to measure and quantify. Pain and suffering refer to the mental and emotional turmoil caused by the incident and/or injury sustained from it. The amount that you may get from this is highly variable. This is a situation in which having an attorney is very important.
Your attorney will come up with a rough calculation of what you should be entitled to per day. That daily amount would then be multiplied by the amount of time that the pain and suffering are projected to last, and that is the amount that would be proposed in the settlement. This calculation is only possible with information provided by a medical practitioner. The medical provider will explain the severity of your suffering and provide the projection for how long it should take for your suffering to cease.
Loss Of Income
Has your injury kept you from being able to work? To be compensated for loss of income, there are several things that have to be proven. First, the documentation of your injury and, if applicable, associated pain and suffering have to indicate that your injuries prevented you from being able to do your job. Second, documentation that you actually did not do your job for a period of time as a result of your injury. And third, proof of your normal income. There is no 100% guarantee that all of your usual wages would be replaced, but your attorney will do his or her best to get as much compensation for you as possible.
Should I Seek Legal Representation?
Have you been injured as a result of the actions or negligence of another? Has this injury resulted in medical bills you can't pay, made you unable to work to provide for yourself or your family, or otherwise wreaked havoc on the normal functionality of your life? If the answer to any of those is yes, then yes, you should seek legal representation.
Reach Out To A Professional Personal Injury Attorney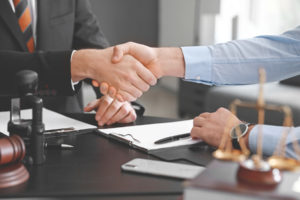 You don't want to try to brave these waters on your own. Is there a chance you could get some amount of money without a lawyer? Sure. Is it anything close to what you could get if a lawyer takes charge of your care? Highly doubtful. Having a professional personal injury attorney can be the difference between getting some compensation and getting none. Don't hesitate; reach out and schedule your consultation now.