An accident that results in a personal injury can often lead to frustration, confusion, and even trauma. If you have been in such an accident (car crash, slip-and-fall, dog bite, etc.), you may have several questions about what steps you should take to obtain just compensation from the party you believe is responsible for your injuries. You may also be wondering, how much is my personal injury case worth?
Major Factors Which Influence Claim Value
Regardless of the cause of your injuries and the specific circumstances of your accident, there are always three major factors that impact the value of a personal injury claim: liability (who is at fault), the type and severity of damages inflicted, and the availability of insurance coverage. Below is a closer look at each of these factors.
Fault & Liability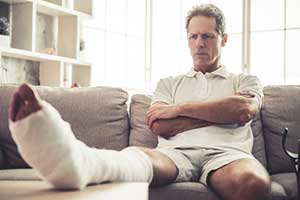 The first question you should always ask following an incident that results in a personal injury claim is "who is liable, or at fault, for the accident?" If it can be proven that someone else is entirely responsible for your injuries, your case will likely be worth a significant amount of money. It can often take time to determine who is at fault for a personal injury accident.
If The Accident Was Partially Your Fault
If the accident was half your fault and half due to another party's negligence, then the value of your case is 50% of the total amount your damages are worth. In this scenario, you are considered to have displayed "comparative negligence." Even in cases where you are partially responsible for the accident, you may still be capable of making a substantial financial recovery.
Insurers typically ask victims in a personal injury case to submit recorded statements precisely because they wish to establish whether you were partially liable for your injuries. Be sure to consult with an attorney to verify that the insurance company is not attempting to wrongly blame you for the accident or take advantage of you in any other way.
Severity Of Damages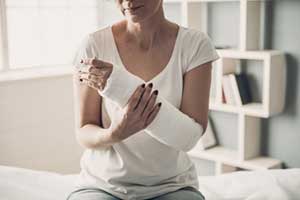 After determining liability, it's important to evaluate the severity of the damages that resulted from your accident. Certain accidents result in relatively minor injuries such as small bruises and cuts, while others end in people being severely harmed — or even killed — or extensive property damage.
In any case, you have the legal right to be sufficiently compensated so that your health may be fully restored following your accident. Damages awarded in personal injury cases are typically classified under one of two categories: punitive or compensatory.
Compensatory damages are awarded in most personal injury cases and include pain and suffering and mental anguish. Meanwhile, punitive damages are less commonly awarded and seek to punish the party at fault for his/her behavior.
Causation Of Injuries
Aside from reviewing damages, you must also determine which of your injuries were specifically caused by the accident. If you do not enter a hospital or receive treatment from a medical professional immediately after an accident, the insurance company may suspect that you were not injured as a result of the accident. Therefore, it is critical to make sure you receive medical attention following your accident. In some cases, such as a car accident, injuries like neck pain may not be apparent until a few days after the incident. Thus, be sure to monitor your health until you are certain of all of your injuries.
Pre-Existing Injuries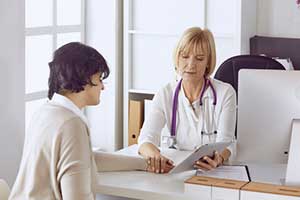 If you sustained any injuries during the days or weeks prior to your accident, it's important that you seek treatment for them right away. If you fail to do this, your insurance company may pursue you if it can prove these injuries existed before the accident.
Available Insurance Coverage
The final factor that affects the value of your claim is the amount of insurance coverage that is available to compensate you. In certain cases, the at-fault party may either not have insurance or lack sufficient coverage to provide you with full compensation for your losses. In this case, your recovery may be limited to the other party's insurance policy limits.
Speak To Professional Personal Injury Attorneys
Contact the professional personal injury attorneys at Parnall & Adams Law in Albuquerque, New Mexico for more information on how to determine the value of a personal injury claim. Our team consists of a career civil litigator and a prior federal prosecutor.
At Parnall & Adams, we understand that each case is unique and will listen attentively to your needs and concerns. We have years of experience dealing with different types of personal injury cases, including truck and car accidents, medical malpractice, construction site injuries, workplace accidents, and dog bites. We help clients recover damages such as medical expenses, pain and suffering, loss of companionship and guidance, and punitive damages. Call Parnall & Adams Law today at 505.886.4446 or contact us online to request a consultation.