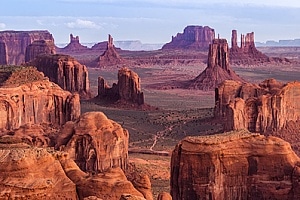 Tribal law can present a number of unique challenges to Native American individuals, organizations, tribes, and governments. The varied cultures and histories of Native American tribes add another layer of complexity to this branch of law. It is therefore important to select an attorney familiar with these laws if you're in need of legal support. These attorneys not only understand tribal law, they are often permitted to argue cases in tribal courts, which differ in their regulations and procedures from non-tribal courts.
Areas Of Tribal Law
Tribal law covers a variety of areas, some of which are unique to Native American issues. Others govern common problems, such as insurance and accidents, in unique ways. Securing the services of an attorney familiar with these nuances helps ensure that the rights of everyone involved are upheld as the case is negotiated or argued. A tribal law attorney will likely be able to support you in the following areas of tribal law and litigation.
Jurisdictional Issues
The sovereignty and jurisdiction of Native American tribes have often been contested, sparking legal cases against encroachment and other unlawful claims to tribal land and rights. An experienced tribal law attorney will be able to handle litigation, tax issues, intergovernmental agreements, and other jurisdictional concerns to ensure that tribal rights are protected.
Land Issues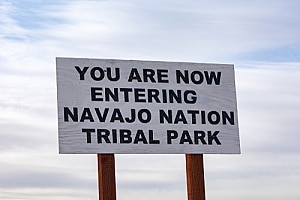 As the opportunity to do business on tribal lands has increased, so too have the issues surrounding the land's use and the need for tribal representation. Tribal law attorneys can help resolve cases involving the determination of boundaries and ownership of land on reservations and other Native American-owned property. For businesses hoping to open a location on tribal lands, an experienced attorney can alert you of various considerations and laws early in the process, allowing you to open your business respectfully and without unnecessary legal issues.
638 Contract Issues
The Indian Health Service (IHS) is the main provider of health care to Native American tribes, according to the Department of Health and Human Services. Based on established contracts, tribe members can receive funds that IHS would have used to provide direct health services. However, tribes may not receive the money to which they are entitled, requiring the assistance of an attorney to ensure proper payment. This financial support can be critical to communities' well-being, making it important for tribes to work with an attorney as soon as funds are withheld.
Employee & Personnel Issues
Tribal law can affect workplace issues and personnel complaints in unique ways. While some federal laws may still apply, others do not affect tribes at all. Even still, some laws apply only in certain instances or are left up to individual courts for interpretation. As a result, litigating employment and civil suits can be challenging, and the margin for error is higher. Businesses and individuals on tribal lands must have a firm understanding of the laws governing their operations or the support of an attorney who does to effectively navigate this legal landscape.
Insurance Issues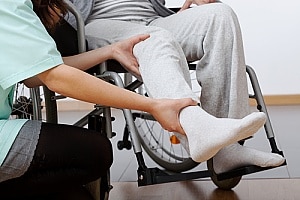 Because tribes are exempt from certain laws, insurance-related cases that affect Native Americans can be complex and affected by a variety of factors, such as where an accident took place and whether it occurred while on the job. An experienced attorney can help decipher who is legally liable for accidents and other insurance-related concerns while ensuring that everyone's rights are upheld.
Compliance Issues
Similar to insurance cases, compliance issues can become complicated when tribes enter into agreements with state or county governments because of the differences in law. The terms of these agreements must be carefully negotiated to ensure that they are created in a manner respectful to the traditions, customs, and laws of the tribe while remaining in compliance with state or federal laws as necessary. The assistance of an experienced attorney can be an invaluable asset in these negotiations and help give everyone a fair and legally sound deal.
Speak With An Experienced Tribal Law Firm
Tribal law carries many complexities with it, and working with an experienced law firm that understands these details is imperative when handling these cases. Speak with Parnall and Adams for more information about your specific case and how the firm can assist you with it. The firm's attorneys have years of experience in handling tribal law cases, from personal injury to land issues. This expertise allows Parnall and Adams attorneys to effectively litigate cases, advise on business concerns, and represent both Native Americans and companies planning to operate on tribal lands. Parnall and Adams also provide you with a free consultation to help you understand your options. Contact Parnall and Adams to request a consultation.