The death of a loved one is a very tragic and emotional time. If someone else's negligence or wrongful action contributed to the death of a loved one, they may be liable for the harm caused to you. A wrongful death lawsuit is a lawsuit generally available to the immediate family of the deceased when their family member's death was the fault of another's actions. Knowing who can file a wrongful death suit is important when going about this legal case.
Although financial compensation will never compensate for the loss of someone who's important to you, it will help to cover some damages associated with your loved one's death. It's a difficult time when a loved one passes unexpectedly. However, if you think your family member was the victim of wrongful death, you should consider consulting help promptly. Working with an attorney can help you to figure out who can file a wrongful death suit.
Who Can File A Wrongful Death Suit In NM?
Since laws vary by state in wrongful death suits, it's important to understand the guidelines in the presiding state. The information found here is specific to New Mexico.
Deceased Estate Representative
A wrongful death case must be filed by a representative of the deceased person's estate. This could be an adult sibling, child, or the surviving spouse.
There are some cases in which the court can appoint a representative to act as the deceased estate representative. For example, if the deceased doesn't have an estate plan or the representative who's acting in the estate plan can't fulfill the role.
Qualified Beneficiaries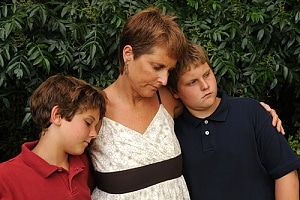 The damages awarded in a wrongful death claim are held by the estate in the short-term to allow for qualified beneficiaries to collect damages. Here's how the damages are divided based on the circumstances:
Surviving spouse with no children — The spouse is eligible to collect all damages
Surviving spouse with children or grandchildren — All damages are divided among the parties, with half going to the spouse and the rest going to the children/grandchildren
No surviving spouse, but children or grandchildren are present – The damages are divided among surviving parities
Definition Of Wrongful Death
New Mexico Statutes § 41-2-2 defines wrongful death as one that was "caused by the wrongful act, neglect, or default of another." The defendant may also be charged with felony charges for acts that are deemed wrongful by state law. Wrongful death cases, taking place in the civil court system, are separate from felony court cases.
Generally speaking, wrongful death claims occur in cases in which a victim would have had a valid personal injury claim if he or she would have survived the incident. Many wrongful death claims are associated with a reckless, intentional, or negligent act. The individual who commits the act can be an individual, group of individuals, company, or organization.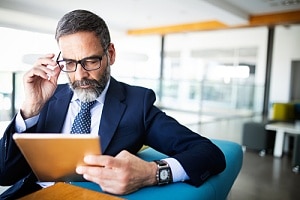 Not every accident results in a claim of wrongful death. There are many factors that are weighed with every situation to determine whether the result was due to negligent behavior. Some examples of situations that could constitute a wrongful death include:
Car accidents, including those involving pedestrians and cyclists
Lethal slip-and-fall accidents
Home abuse or neglect occurring in a nursing home
Victims of a crime
Accidents occurring at the workplace including exposure to toxic substances
Drugs or products which are found to be defective or dangerous
Commercial transportation accidents, including airplanes
Accidents that occur due to a negligent homeowner
Wrongful Death Cases In New Mexico
According to N.M. Stat. sec, 41-2-2, wrongful death suits in New Mexico must be filed within three years of the victim's death. Any cases filed after this timeframe will be barred by the statute of limitations, meaning no action can be taken.
If the defendant's negligence is found to have played a role in the death, damages may be awarded to the plaintiffs. The damages that are awarded will depend on the relationship between the deceased and the estate representative. The damages that are generally awarded in the state of New Mexico may include the following:
Funeral and burial expenses
Compensation linked to loss of companionship
The deceased victim's medical expenses from the injury or illness
Mental anguish compensation
Coverage for the loss of the decedent's financial contributions
The deceased victim's pain and suffering leading up to their death
Any inheritance lost due to the death
Punitive damages for gross negligence, intentional harm or other egregious actions suffered by the victim
Speak To A Parnall & Adams Law Lawyer Today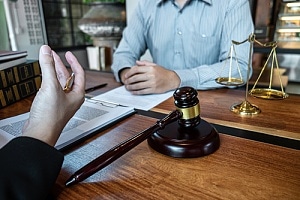 During the emotional and traumatic experience of losing a loved one, it can be difficult to handle a wrongful death suit on your own. Knowing who can file a wrongful death suit can help aid your process. Parnall & Adams Law has worked with families that have experienced a similar loss due to the negligence and/or wrongful action of another party.
Our goal is to get your family justice and help you cover any resulting financial losses. Parnall & Adams has attorneys ready to fight for and protect you. Get in touch with us for a free consultation, or by calling 505.886.4446, if you think your loved one's passing may be due to a wrongful death claim.