If you have been injured in a car accident, it can often be hard to determine what your next steps should be. While filing an insurance claim is always an option, the insurance claim may not be enough to cover your medical bills and expenses. In a worst case scenario, you could even be responsible for the entire bill yourself, through no fault of your own.
Steps To Take After Being Hit In A Car Accident
In instances where you believe an insurance claim would result in an unsatisfactory outcome, you may instead choose to sue the at-fault driver personally to recover damages.
Document All Evidence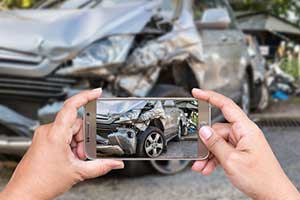 The first and most important step is to collect as much evidence and documentation as possible, since both insurance claims and lawsuits are only as strong as their supporting evidence.
Take pictures of any damages to your person or vehicle, and keep receipts and copies of bills for vehicle damage and all medical bills or associated expenses. If your injuries cause you to miss work and lose paychecks, be sure to document that as well.
Looking Up Your State's Negligence Laws To Help Determine Fault
The point of documenting all of this evidence is to establish fault. If you are at fault for the accident, then you should not be considering a lawsuit. Assuming the other driver is at fault, though, you will want to have as much evidence to support that claim as possible.
The next step is looking up what your state's negligence law covers, since negligence is usually a key component in litigating car accidents. Negligence laws vary from state to state, and the damages awarded will depend on how the state determines and grades negligence. State models are usually structured into contributory, comparative, or modified comparative negligence. If your state follows a contributory model, then you may be barred from recovering damages if you are determined to be even a little at fault. Comparative models, on the other hand, will typically assign damages in proportion to the level of negligence of each party.
Recover Costs Of Injury & Property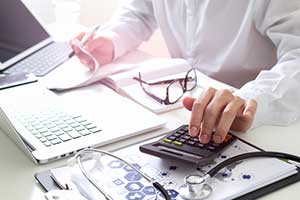 The goal of your lawsuit is to recover the damages mentioned previously — vehicle or property damage, medical bills and expenses, and lost wages. If your insurance claim only compensates for economic damages, then the insurance claim might not be able to make you whole.
This is because victims of car accidents frequently also suffer non-monetary damages, such as back pain, suffering, distress, or trauma. Lawsuits may also result in additional punitive compensation in cases where the at-fault driver was egregiously negligent or malicious. If your accident has resulted in non-economic suffering, then you should immediately seek legal counsel to help you in filing a lawsuit.
How Long Do I Have To Start The Legal Process?
The statute of limitations on car accident cases varies from one to two years. If you wait until after the statute of limitations expires to seek legal action, then you will be out of luck. Remember that you will need to actually sue before the statute of limitations expires, meaning that you need to have your entire case ready before then. If you are considering filing a lawsuit, you should seek legal counsel as soon as possible, as cases can often take months to prepare.
What If The Other Driver Doesn't Have Insurance?
If the other driver does not have insurance, there are two primary options you have.
Suing the Driver Personally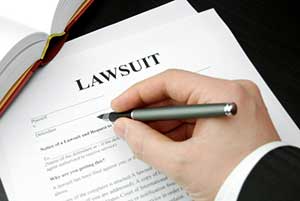 If the at-fault party does not have insurance, then you can file a lawsuit against them directly. However, this usually comes with significant drawbacks, as many uninsured drivers don't have the financial resources to pay for lawsuits and resulting damages.
If you find yourself in this case, it is best to consult an attorney so you have a full understanding of your options.
Filing an Uninsured Motorist Claim
Uninsured motorist coverage is an insurance policy that helps pay for your costs if you're hit by an uninsured driver — most eligible policies include it unless you specifically opt out. Coverage varies from state to state, but in states where it is available, uninsured motorist insurance can help you to cover financial damages to your person or vehicle. Uninsured motorist insurance includes bodily injury coverage, which pays for medical expenses. In some states, uninsured motorist insurance also includes property damage, which pays repair costs to your vehicle.
Contact Parnall & Adams To File A Car Accident Lawsuit
Speak to the car accident attorneys at Parnall & Adams Law in Albuquerque, New Mexico, to learn more about what to do if you have been involved in an auto accident. They are highly experienced civil litigators who have directly handled all types of road accident cases, including car and truck accidents, motorcycle accidents, and SUV rollovers.
Parnall & Adams will help you optimize the value of your car accident claim by offering exceptional legal advice and counseling. They are highly knowledgeable about New Mexico's tort laws and will thoroughly explain to you how these laws apply to your case. The first consultation is free, and they offer a 24-hour voicemail. They will also return your calls on the same day they were received. Among the most common types of damages they help clients recover are medical expenses, permanent injury or impairment, pain and suffering, loss of enjoyment of life, loss of household services, and punitive damages. In extreme cases, Parnall & Adams will also help you get compensation for loss of work and rehabilitation costs.
Call Parnall & Adams Law today at 505.886.4446 or request a consultation online.