Albuquerque Personal Injury Representation
You are entitled to fair compensation if you were the victim of a personal injury in Albuquerque, New Mexico. At Parnall & Adams Law, you receive representation that fights on your behalf after a car accident, civil rights violation, consumer fraud case, or wrongful death. We fight to recover your losses, including reimbursement for lost wages, medical costs, and other damages that may result from your personal injury.
Common Personal Injury Cases Albuquerque Personal Injury Attorneys Handle
Parnall & Adams Law represents Albuquerque residents who endured a personal injury due to someone else's wrongdoing, especially those that have medical bills, loss of income, and other financial losses. Among other types of personal injury cases that we handle, we also provide representation for the following:
Car Accident Settlements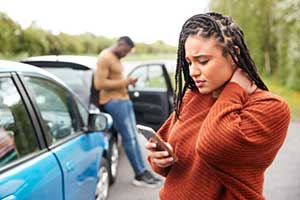 If you were involved in a car accident that was not your fault, then you should receive a fair settlement for the damages. The damages include but are not limited to all medical expenses, property and vehicle damage, loss of income, future losses, and emotional distress.
If you did not receive a fair offer after your car accident, then our team at Parnall & Adams will represent you and ensure you get the financial compensation that you are entitled to following the wreck.
View Car Accident Settlement Representation
Civil Rights Violations
Are you the victim of a hate crime or discrimination? If so, call Parnall & Adams Law today to discuss your right to take legal action. You may be entitled to compensation if you were harassed, discriminated against, threatened or harmed due to a protected class that you fall under or if your civil rights were infringed upon, such as freedom of speech, religion, and assembly.
View Civil Rights Violation Representation
Consumer Fraud Suits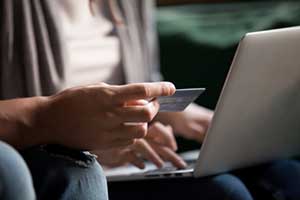 Consumer fraud refers to deceptive marketing efforts and practices that lead you to purchase something that causes personal injury or financial losses. There are different types of consumer fraud, including deceptive marketing, false advertising, identity fraud, overcharging without providing a refund product tampering.
If you are a victim of consumer fraud in the Albuquerque region, then we encourage you to call our law team to receive the representation that you deserve.
View Consumer Fraud Representation
Wrongful Death Suits
You can file a wrongful death suit if someone you know died due to someone else's malpractice, negligence, dangerous conditions or by way of another avoidable cause. At Parnall & Adams Law, we fight on your behalf to recover wrongful death damages such as funeral and burial costs, loss of companionship, loss of compensation, medical expenses, loss of inheritance, and more.
While nothing replaces the loss of a loved one, getting a fair settlement after someone you love dies is still an important step to take.
View Wrongful Death Representation
What To Look For In An Albuquerque Personal Injury Attorney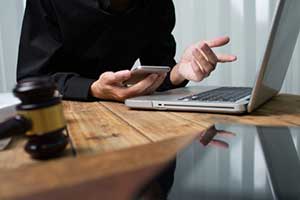 At Parnall & Adams Law, we believe we are the best Albuquerque personal injury attorneys. We pride ourselves on delivering results for our clients in Albuquerque and the surrounding area. When choosing the personal injury attorney that is right for you, we encourage you to look for a firm that has the following:
Local experience
A proven reputation
Quality Communication
Compassion and integrity
Good relationship and rapport
Reasonable pricing
We offer local experience, a proven reputation, and take pride in making the process as easy for our clients as possible, along with competitive pricing to ensure the legal battles are worth your time financially.
Speak With An Experienced New Mexico Personal Injury Law Firm
You can speak with our Albuquerque personal injury lawyers at Parnall & Adams Law by reaching us by phone or sending us a message. Our team will defend you vigorously as you seek settlement due to personal injury that was not your fault.
Call Parnall & Adams Law today at 505.886.4446 or contact us online to request a consultation.
Related Personal Injury Blogs
Featured Car Accident Blogs
Featured Civil Rights Blogs
Related Consumer Fraud Blogs
Related Wrongful Death Blogs