Santa Fe Personal Injury Representation
The Parnall & Adams Law team specializes in Santa Fe personal injury law. We work with residents of Santa Fe and the surrounding communities that are the victims of personal injury, and we take pride in delivering results for our clients.
Types Of Personal Injury Cases Our Personal Injury Attorneys Handle
We recover damages in the form of medical costs, loss of income, punitive damages, and more. Our personal injury law team can help you get financial compensation and recover other types of damages you suffered as a result of your personal injury. The following are several types of cases our law team at Parnall & Adams Law handles.
Car Accident Settlements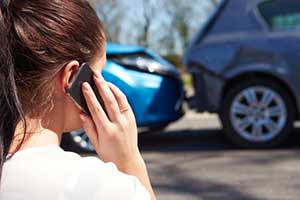 If you are preparing for a complex car accident settlement process or do not like the initial offer you have received for your settlement, then call our attorneys at Parnall & Adams Law today. We can defend you as you seek a settlement to cover the costs of your injuries and emotional distress, repair your vehicle and other property and recover lost wages.
We understand how stressful the car accident settlement process can be, and our Santa Fe attorneys make it easier for you to get the financial compensation you deserve.
View Car Accident Settlement Representation
Civil Rights Violations
You are protected under the law from discrimination or harm due to your race, religion, gender, country of origin, and sexual preference. If your civil rights in Santa Fe are violated, then you are entitled to legal action to seek justice and fair compensation. We encourage you to call our Santa Fe personal injury attorneys at Parnall & Adams Law to find out how we can defend you against civil rights violations.
View Civil Rights Violation Representation
Consumer Fraud Suits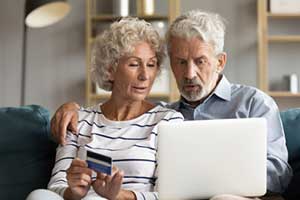 Businesses have a responsibility to provide transparency and operate in a legal manner when dealing with prospective customers. If you were misled into making a purchase or making an investment opportunity that is considered "illicit activity," then you may be entitled to compensation.
Our team of Santa Fe personal injury attorneys at Parnall & Adams Law can defend you against consumer fraud in the greater Santa Fe area.
View Consumer Fraud Representation
Wrongful Death Suits
Our Santa Fe law professionals litigate against wrongful death, including but not limited to deaths that result from medical malpractice, nursing home neglect or abuse, workplace accidents, or negligence on the part of a homeowner.
We understand how delicate the situation is after losing a loved one, and our mission at Parnall & Adams Law is to make the legal process following a wrongful death of someone you love as simple and effective for you as possible.
View Wrongful Death Representation
What To Look For In A Personal Injury Attorney In Santa Fe
Choosing the best Santa Fe personal injury attorney can be the difference between winning or losing your case. At Parnall & Adams Law, we understand the importance of quality representation. Our team works hard each day to defend our clients in Santa Fe and the surrounding communities through research, litigation, and settlement efforts.
We understand the federal, state, and local laws that protect you, and we draw upon our local experience and commitment to excellence to get you the settlement you deserve after you fall victim to personal injury that is not your fault. We also take pride in friendly and effective communication and honest and competitive pricing.
Speak With An Experienced Santa Fe Personal Injury Attorney
Call Parnall & Adams Law today to speak with one of our representatives and find out how we can represent you and get you the financial compensation you are entitled to receiving. We value hard work, integrity, good communication, and honest prices, and we fight hard to ensure you receive the representation that you deserve.
Reach out for your free consultation, and we'll guide you on the next steps: call 505-600-1417; or request a time here.
Related Personal Injury Blogs
Featured Car Accident Blogs
Featured Civil Rights Blogs
Related Consumer Fraud Blogs
Related Wrongful Death Blogs